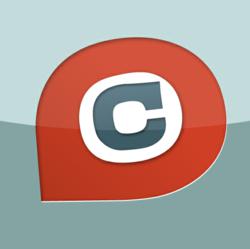 This free app is a must have for every high school student preparing for the college search.
Dayton, OH (PRWEB) May 24, 2011
In the era of status updates and the season of college visits, Welcome to College releases the College Visits iPhone app, which allows users to document their experience real-time with each campus. High school students not only want others to know which schools they are visiting, they want an accessible place to store their research. The College Visits app is providing this place as students upload text, photos, and surveys specific to each visit.
"Research and statistics clearly point to mobile as the future and where teenagers are spending a lot of time," said Justin Bayer, founder and CEO of Welcome to College. "We are excited to be the first in the nation, possibly the world, to create an iPhone app focused on a key element of the college search, keeping track of college visits. This free app is a must have for every high school student preparing for the college search."
The app's release has come just in time for summer, when most campus visits are being conducted. "Students are visiting many schools, especially over the summer, and giving them the ability to instantly capture their thoughts and experiences will help them in the fall when determining which schools to apply to," said Mallory Wood, Assistant Director of Marketing for Saint Michael's College.
And while the students are talking, the colleges are listening. "It's a win for everyone," said Kevin Schultz, University of Dayton Social Media Coordinator. "The College Visits app allows us to effortlessly mobilize our survey including our custom questions. We get the results and the students get an easy and comfortable way to keep track of their thoughts."
As students approach their campus visits, organize the material collected, and begin the process of applying to schools, they can take comfort in knowing…I have an app for that.
ABOUT WELCOME TO COLLEGE
Welcome to College is a one-stop shop for the college visit experience. Operating out of Dayton, Ohio, this web-based application not only simplifies the visit process, it helps students and parents connect with the colleges and universities that are right for them.
###