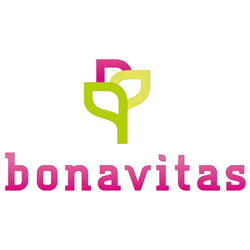 Sweet 16 fuses cayenne pepper benefits with the benefits of honey, lime and lemon juice to create a fatburning formula that can really help women (and men) get a slim waistline
Provo, UT (PRWEB) May 24, 2011
Bonavitas announced today that its Sweet 16 energy drink features powerful fat-burning foods that can help women achieve their fitness goals. The key to getting a bikini body is to lose belly fat, which is something Sweet 16's natural thermogenics can help women everywhere do.
"With summer approaching, women are focusing more on what they need to do to look good in their bikinis," said Jacques Jonassaint, CEO of Bonavitas. "Sweet 16 fuses cayenne pepper benefits with the benefits of honey, lime and lemon juice to create a fatburning formula that can really help women (and men) get a slim waistline."
The key ingredients in Sweet 16 are among the best thermogenic foods, with the added bonus of providing an energy boost and detoxifying the body. Sweet 16's main ingredients and their bikini body benefits include:

Capsaicin/cayenne: Arguably the best thermogenic nature has to offer, this spicy superfood aids in the metabolism of fats to support weight loss and maintenance
Honey for health: Health benefits of honey include its ability to sweeten foods and increase energy naturally, without the negative effects of refined sugar
Lemon juice and lime: Super fruits known for their detoxifying and healing properties
Capsaicin is commonly used in bodybuilding supplements, as muscle and fitness enthusiasts have included it as part of a fat-burning diet for years. Whether you're a bodybuilder or would just like to feel confident at the beach in your bikini, Sweet 16 can help you reach your goals.
Find out how rewarding natural energy and recovery drinks can be. The first 10,000 Bonavitas online community members will receive extra rewards points. Flavorful and effective, Sweet 16 is not just another sports drink!
ABOUT BONAVITAS
Headquartered in Provo, Utah, Bonavitas is a wellness company dedicated to the development and distribution of nutritional products that use science and natural ingredients for enhanced recovery, energy and overall fitness. Bonavitas chooses the nutrients and antioxidants that go into each product, based on scientifically supported benefits. Bonavitas offers a new approach to wellness – for everyone from bodybuilding professionals to moms on the go, fitness experts to weekend warriors and anyone with a pulse. http://www.bonavitas.com
###