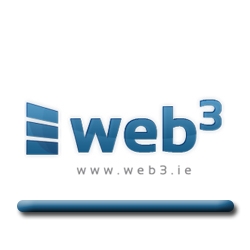 Online marketing industry is changing at an amazing pace, the boundaries between social media and SEO disappear. We are proud to come ahead of market expectations by offering the most advanced services on the market. - Radek Kotlarek, Web3 CEO
Limerick, Ireland (PRWEB UK) 26 May 2011
The astonishing growth of the internet and the fierce competition between sellers has forced marketers to search for new technologies and developments to help them generate more traffic. Social networks, comments and blogs are means for generating interest among customers to visit a particular website.
Web3 are SEO experts and know how important it is to equip internet marketers with the correct tools to generate more traffic. In order to succeed in affiliate marketing some hard work is always required initially. But, this hard work will start paying off very soon. Making and launching a website that uses the correct keywords and earns hundreds of dollars every month by getting free traffic from the search engines can be quite easy if proper tools are used.
There are a number of online marketing tools that internet marketers can use to generate more leads. But internet marketers must ensure to select the correct tools to use. Web3 recommends not to jump into online marketing and adopt strategies without first studying the tools that are available and also suitable. Web3 helps selecting the finest marketing tool to use to create hype about any website and lets people know what they are up to. Web3 makes sure that all tools are examined that are needed to make visitors keep revisiting a targeted website. Getting visitors to visit a specific website to have a cursory look around and leave is not important. What is important is to have visitors revisit a particular website again and again. This is where Web3 can help its clients.
Making links easy to use and having original content is what Web3 will cater when its online marketing tools are being employed. Remember broken links and rehashed content will never entice customers to keep visiting a specific website. Social network marketing, link exchange, video marketing, content marketing, and affiliate marketing are all essential tools that should be used to SEO a particular website. Web3 helps its clients to select the tools that will help its clients to gain a winning position to compete over the internet.
Web3 will help improve website's ranking and teach the tricks to improve and retain website's ranking. Remember, while webmasters and entrepreneurs are busy working on strategies to improve their ranking and getting more traffic, competitors are also busy doing research to make their websites' ranking better. Therefore, in order to get an edge over them, a strategy is required that uses the best tools to push up ranking and make customers keep revisiting website.
Web3 offers all the tools that are needed to gain and retain a top position in the fiercely competitive world of the internet. To get a jump start on website competition, just visit http://www.web3.ie and get all the latest tools of Quality Internet Marketing Services, which will help our clients to become a key player in the internet world and would keep our client ahead in competition. Web3 is always researching the potential of internet marketing and developing easy to use tools which are reliable, easy to learn and deploy. Therefore, do not waste time in searching for the best set of techniques and tools to use. Just see the immense potential that Web3 offers in order to stay ahead in the fierce world of online marketing.
###