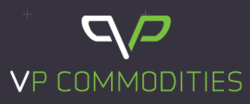 (PRWEB UK) 25 May 2011
During quarter one, VP Commodities prospered from a growing interest into European and UK land investment. The growing trend came from BRIC countries and as a result VP Commodities saw a huge spike in website traffic, particularly from China who represented 16% of total traffic to the website to date.
The number of visits from BRIC countries, China in particular, continued to rise in quarter two. So far, over 14% of visitors have come from China, with approximately 65 visitors being potential investors. VP Commodities Portfolio Manager Joanna Riley is excited about potential overseas investors, "The increasing demand in our services from BRIC countries has continued into quarter two meaning an increase in potential overseas investors. This is fantastic for the firm and validates our reasons to market in BRIC countries as it's generating a lot of interest in what we do."
With quarter one bringing overseas interest, VP commodities are excited about quarter two and the continued interest from investors in said countries. As a result they want to share their success with potential investors by offering a special land investment deal until the end of the second quarter. The offer will see a discount of 10%* for the first 100 plots of land sold until the end of June 2011 [* up to £1,000].
Joanna Riley is looking forward to the exciting new offer, "We wanted to be able to share our successful quarter one with existing and potential investors by offering a very lucrative discount. We believe this will help within the current climate and signify our intention to provide the best deals for our clients."
The success of quarter one as well as personal success from members of the VP Commodities team was a reason for a celebration last month. The personal achievement saw two team members take part in the London Marathon. Both employees raised around £13,000 for worthy causes close to their hearts which signifies the desire and work ethic within the firm.
In celebration of these achievements and the Royal Wedding, VP Commodities threw a lavish street party and invited all the employees, including their friends and family. According to Joanna Riley the team enjoyed a fun day meeting everyone's friends and family to celebrate the Royal Wedding and VP Commodities continued success.
Notes for the editor:
Vinci Partners Commodities are a successful land investment firm located in the City of London. VP Commodities specialise in the acquisition and sale of strategic land sites throughout the UK and Europe. Land investment lets professional investors diversify their portfolio into tangible asset investments through the purchase of strategic land and land with planning permission for maximum returns.
###