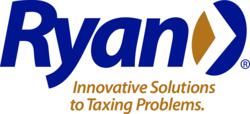 Phoenix, AZ (PRWEB) May 24, 2011
Ryan, a leading global tax services firm with the largest indirect tax practice in North America, today announced that Arizona's Governor Jan Brewer recently signed Senate Bill 1616 (SB 1616), which directs the Arizona Department of Revenue ("Department") to establish an amnesty program or Arizona's Tax Recovery Program ("Program").
Under Arizona's Program, the Department may abate or waive all or part of penalty and impose a reduced interest rate on most state taxes due for tax years 2005 through 2009. The Program includes all taxes administered or collected by the Department on behalf of the state or a county, but does not include estate tax or property tax.
The Program period begins September 1, 2011 and ends October 1, 2011. To be eligible for the Program, a taxpayer must submit and complete an application to participate in the Program during the September through October period and pay any tax and interest due on or before October 1, 2011. A Program applicant agrees to waive all rights of appeal with respect to the taxes at issue.
Taxpayers who have received final audit determinations may not take advantage of this Program for the audited periods. Further, the Program is not available to taxpayers under investigation for tax fraud or who have been convicted of or plead no contest to tax fraud charges.
About Ryan
Ryan is a leading global tax services firm, with the largest indirect tax practice in North America and the seventh largest corporate tax practice in the United States. Headquartered in Dallas, Texas, the Firm provides a comprehensive range of state, local, federal, and international tax advisory and consulting services on a multi-jurisdictional basis, including audit defense, tax recovery, credits and incentives, tax process improvement and automation, tax appeals, tax compliance, and strategic planning. In 2010, Ryan received the International Service Excellence Award from the Customer Service Institute of America (CSIA) for its commitment to world-class client service. Empowered by the award-winning myRyan work environment, which is widely recognized as the most innovative in the tax services industry, Ryan's multi-disciplinary team of more than 900 professionals and associates serves many of the world's most prominent Fortune 1000 companies. More information about Ryan can be found at http://www.ryan.com.
###