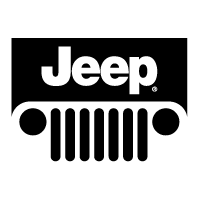 (PRWEB) May 26, 2011
Multi-platinum recording artist Lenny Kravitz is featured in Jeep Wrangler's new commercials, trekking through mud and over hills as the sounds of his new album play. At S&L Motors in Pulaski, Wisconsin we're just as excited about the new Jeep Wrangler Unlimited as we are that Lenny Kravitz is in Jeep's commercials. Kravitz has been driving the same Jeep for 16 years, which doesn't surprise us at all.
"The Jeep brand is pleased to feature Lenny Kravitz and his music in the advertising campaign for the 2011 Jeep Wrangler," said Mike Manly, Jeep Brand President and CEO, Chrysler Group LLC. "Not only is Kravitz an outstanding singer songwriter and performer, he is a long-time Jeep owner and fan of the brand. Kravitz shares and understands the core values of the Jeep brand that include an authentic style, a no holds barred-adventurous approach to life, as well as mastering the ability to withstand the test of time."
The video highlights the interior improvements made to the 2011 Jeep Wrangler. As Kravitz drives in and out of a swamp and over fallen trees, the viewer is given shots of the surprisingly sleek interior. As reviewers have told Jeep in the past, the rugged off-road Jeep's interior left much to be desired, but all that is a thing of the past with the 2011 Jeep Wrangler. The dashboard is designed to be more accessible and the steering wheel has audio-mounted controls and those are just the beginning of the many upgrades made to the interior.
As Jeep takes its rugged brand and encourages consumers to remember Jeep can go from street to swamp, as Kravitz does in his video, we encourage those interested in seeing why Lenny Kravitz has been driving one for 16 years to stop at S&L Motors in Pulaski, Wisconsin. The sales team at S&L Motors is qualified to answer any and all questions about this great new Jeep.
# # #