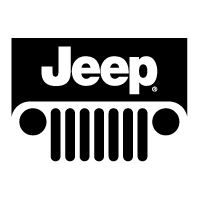 Gurnee, Illinois (PRWEB) May 26, 2011
Jeep Brand has announced that they will be featuring four-time grammy award winning artist, Lenny Kravitz in a national advertising campaign. The campaign will be promoting the 2011 Jeep Wrangler and will include a new track "Rock Star City Life", from Kravitz's new studio album, "Black and White America."
Gurnee Dodge in Gurnee, Illinois is very excited about the upcoming album by Kravitz as well as the great advertising campaign that Jeep is running. The 2011 Jeep Wrangler is available in our lot in Gurnee, Illinois.
Jeep is ecstatic about the participation of Kravitz and the commercials that began airing on May 12.
"The Jeep brand is pleased to feature Lenny Kravitz and his music in the advertising campaign for the 2011 Jeep Wrangler," said Mike Manley, Jeep Brand president and CEO, Chrysler Group LLC. "Not only is Kravitz an outstanding singer, songwriter and performer, he is a long-time Jeep owner and fan of the brand. Kravitz shares and understands the core values of the Jeep brand that include an authentic style, a no holds barred-adventurous approach to life, as well as mastering the ability to withstand the test of time."
The campaign will begin with two commercials that will both debut the new track "Rock Star City Life," by Kravitz. Viewers will see Kravitz in a journey involving his Jeep Wrangler and the unique abilities the vehicle has.
"In my experience this is the perfect partnership for me," said Lenny Kravitz. "The Jeep Wrangler is a rugged classic. I've been driving the same one for 16 years and I refuse to get rid of it- If it ain't broke, don't fix it."
Gurnee Dodge understands the devotion of loyal Jeep Wrangler enthusiasts such as Kravitz. Jeep is one of the most loyal brands in the world and followers of the Wrangler SUV are more devoted than to any other model. The Wrangler is a one of a kind vehicle that will be able to get through just about any sort of terrain and obstacle.
Stop on in to Gurnee Dodge, Chrysler, Jeep and Ram and see what they have to offer. Gurnee's Premier Chrysler dealership offers a diverse selection of used and new vehicles, including the 2011 Wrangler.
# # #