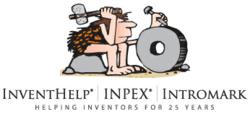 Pittsburgh, PA (PRWEB) May 25, 2011
InventHelp® announces it has signed a licensing agreement for two of its clients from California with Madico Inc., a Canadian manufacturer of casters, wheels, and moving products. They are a member of the InventHelp® Databank and initially met InventHelp® representatives at the company's annual trade show for inventors, INPEX®.
The Toe Saver 2000 is a set of foam discs that cushion the impact when striking a toe on a bed frame leg or bed frame casters. The product fits all standard bed frames and is helpful in preventing toe stubbing when making the bed, vacuuming or navigating a dark room in the middle of the night. The Toe Saver 2000 is patented.
Madico Inc. was interested in licensing the exclusive rights to manufacture and market the product. In January 2011, Madico, InventHelp® and the inventors agreed to a contract, where Madico received the right to make and market the Toe Saver 2000, while paying a royalty to the inventors for each unit that is manufactured and sold. Madico has already begun creating product samples and has pre-sold the product to RONA, Canada's largest home-center retailer. For more information about Madico Inc., visit their website here.
From 2008-2010, we signed Submission Agreements with 4,756 clients. As a result of our services, 106 clients have received license agreements for their products and 30 clients have received more money than they paid us for these services.
InventHelp® is America's largest invention service company. InventHelp® attempts to submit clients' invention ideas to industry in the hopes of obtaining a good faith review. For more information on InventHelp® services, call 1-800-Invention. InventHelp®, 217 Ninth Street, Pittsburgh, PA 15222-3506.
# # #