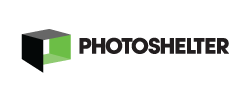 We've gathered insights and advice to help young photographers get their businesses started on the right foot.
New York, NY (PRWEB) May 24, 2011
PhotoShelter (http://www.photoshelter.com), the worldwide leader in photography portfolio websites, photo archiving, sales and marketing tools for photographers, today released Starting a Photography Business - the latest free e-book in an ongoing educational series designed to equip pro and aspiring photographers with tools for success in today's marketplace.
This new 20-page guide helps emerging photographers navigate the challenges of launching a new photography business. Unlike many photo business resources, this new guide shares case studies based on the experiences of the last six College Photographer of the Year (CPOY) winners as well as guidance from leading photography business experts. Starting a Photography Business is available for download at http://www.photoshelter.com/mkt/research/starting-your-photo-business/.
"We've gathered together a wealth of insights and advice to help young photographers get their businesses started on the right foot," said PhotoShelter CEO Allen Murabayashi. "As many seasoned photographers will attest, getting started is complicated stuff. We've interviewed experts to cover the mechanics of creating a business, but we thought it was also important to share the experiences of young photographers who have recently embarked on creating their own business to learn from their mistakes and triumphs."
Topics in the guide cover some frequently overlooked business startup essentials, specifically tailored to photographers, including:

Writing Your Business Plan
Creating A Business Entity
Buying Gear: Loan or Credit Card?
Taxes: Declaring Expenses & Red Flags
Cost Of Doing Business
Setting Your Rates & Booking Clients
Insurance: Health, Liability & Equipment
Getting An Agent/Rep
The PhotoShelter research team interviewed several experts and accomplished photographers to compile this guide, including Matt "Tax Ninja" Whatley, John Harrington, author of Best Business Practices for Photographers, photographer Greg Smith from the National Press Photographers Association and Frank Meo of Meo Represents and thephotocloser.com, and Laura Novak of Strategy Avenue and little nest portraits. The College Photographers of the Year included Casey Templeton (CPOY 2005), Luceo Images' Matt Eich (CPOY 2006), Travis Dove (CPOY 2007), Tim Hussin (CPOY 2008), Ryan Henriksen (2009), and Rachel Mummey (2010).
The full library of free PhotoShelter e-books covers business and marketing topics for photographers including Email Promos, Selling Photo Prints, Search Engine Optimization (SEO), Social Media, and Blogging. The e-books have been downloaded more than 150K times by photographers, and are available here: http://www.photoshelter.com/mkt/research.
About PhotoShelter
PhotoShelter is the leader in portfolio websites, photo sales, marketing and archiving tools for photographers. Over 68,000 photographers worldwide use PhotoShelter to power their success online, with customizable website templates, searchable photo galleries, e-commerce capabilities, and bulletproof image storage. Photographers can create a professional PhotoShelter website in under five minutes, or customize the design of PhotoShelter to power their existing photography website. A complete solution designed to make the business of photography easier to manage - PhotoShelter offers image security, online image delivery, and advanced marketing tools like SEO and social media sharing capabilities so photographers can make their images work harder for them. To join our community or try PhotoShelter for $1, visit http://www.photoshelter.com.
All trademarks are the property of their respective owners.
# # #