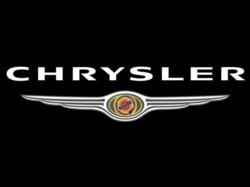 Gurnee, IL (PRWEB) May 26, 2011
The Imported From Detroit series of commercials that have been featured on television and YouTube the past few months have added a new addition. Eminem's commercial received over 10 million YouTube views and the advertising agency Wieden+Kennedy, who was hired by Chrysler to run the ad campaign has added a new star to their arsenal. Gurnee Dodge in Gurnee, Illinois was very excited to see this new spot and the star that came with it.
Ndamukong Suh, the defensive tackle for the Detroit Lions is in a new commercial for Chrysler featuring the Chrysler 300. When Widen+Kennedy needed a Detroit professional athlete for this commercial, Suh was their number one choice.
Suh is from Portland, Oregon which just so happens to be the location of Widen+Kennedy which didn't hurt his chances either. Suh conveys everything that the ad was looking to show: hard work, character and gratitude.
"Imported from Detroit- Homecoming" is the theme of this ad. The commercial features Suh driving a Chrysler 300 through Portland while images of his childhood and hometown flash across the screen. The car that Suh is driving has Michigan license plates on it and the message is sent that he is coming home to Portland to see his mother.
Chrysler wanted to show a tough, hard working individual who remembers where he is from. Widen+Kennedy did a great job of achieving the attitude and charisma of the theme.
It's a universal story "coming home and doing your mother proud," said Jimm Lasser, art director at Widen+Kennedy.
Chrysler hopes that the message of this commercial will resonate with all Americans. People understand that it is important to remember where coming from even if they do make it big.
Gurnee Dodge Chrysler Jeep and Ram in Gurnee, Illinois was ecstatic about Chrysler's new ad campaign. Gurnee Dodge is the leading Chrysler dealership in Gurnee, Illinois and the surrounding areas, offering a great selection of all Chrysler products. Gurnee Dodge is the premier car dealership in Gurnee, Illinois.
###