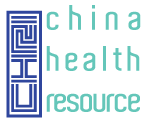 "The first quarter earnings and revenue are a testament to our management team, dedicated staff, and loyal farmers."
Sichuan, PRC (PRWEB) May 25, 2011
China Health Resource, Inc. (OTCBB: CHRI), a producer and supplier of Traditional Chinese Medicine (TCM) products, announced on May 23, 2011, its financial results for the first quarter ending March 31, 2011. The report shows revenue of $4,378,000 and a net profit of $1,206,100, a record increase over previous year's first quarter results.
"The first quarter earnings and revenue are a testament to our management team, dedicated staff, and loyal farmers," said Jiayin Wang, CEO. "With a strong vision and an ambitious yet cautious strategy, CHRI is able to successfully supplement the health of the people while ensuring profitability of the Company. This has resulted in record levels for CHRI in 2011."
CHRI reported a gross margin of over 34 percent as compared to 8.75 percent the preceding quarter. Net revenue is $859,600, with foreign currency gains were at $51,800.
The Company's record revenue comes as a result of the numerous distribution and sales agreements negotiated in 2010 for an increase in the acquisition of the Dahurian Angelica Root (DAR), otherwise known as Bai Zhi in Mandarin. CHRI is currently the only GAP certified supplier and producer of this TCM drug in China and has already negotiated agreements for the introduction of a second TCM herb called Gastrodia, or Tianma in Mandarin.
"The Company has strived to provide the highest grade of TCM products and herbal remedies for our people and we will continue to do in 2011," said Mr. Wang.
Additional information about China Health Resource, Inc. and the annual report can be found by visiting http://www.ChinaHealthResource.com under "Investor Relations".
About CHRI
China Health Resource, Inc. engages in the development, manufacturing, processing, marketing and sale of Dahurian Angelica Root (DAR) and related products in the People's Republic of China. DAR, which is also known as "Bai Zhi" in Mandarin Chinese, is an herb that is employed as an ingredient in medicine, cosmetics and food, as well as used in TCM for the treatment of pain, swelling and pustule. The company's DAR-related products include the Bailing Capsule, Yisheng Capsule, Kimchee-Mate and Fragrant Bag, all of which are sold through regional distributors. The company was founded in 2001 and is based in Suining.
Certain statements found other than historical facts in this document regarding financial matters other than historical facts, and statements of our expectations, intentions, plans and beliefs, constitute "forward-looking statements" within the meaning of section 27A of the Securities Act of 1933 and Section 21E of the Securities Exchange Act of 1934, as amended, that are subject to certain events, risks and uncertainties that may be outside our control. The words "believe", "expect", "anticipate", "optimistic", "intend", "will", and similar expressions identify forward-looking statements. The company intends that such proclamations about future expectations, including future revenues and earnings, future business expansion plans, and all other forward-looking statements be subject to the safe harbors created thereby. Management retains broad discretion with regard to all future business operations of the Company. Since these statements involve risks and uncertainties and are subject to change at any time, the company's actual results may differ materially from expected results. These and other risks and uncertainties related to our business are described in greater detail in our filings with the Commission. The foregoing information should be read in conjunction with these filings. We disclaim any intention or obligation to update or revise any forward-looking statements. Readers are cautioned not to place undue reliance on these forward-looking statements, which speak only as of the date on which they are made.
Press Contact:
Rebecca Binny-Hallmark
China Health Resource Inc.
(323) 403-3829
Rebecca.hallmark(at)evotech(dot)com
###