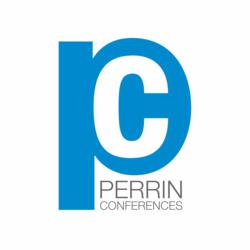 Chicago, IL (PRWEB) May 26, 2011
June 20, 2011, Chicago, IL, Perrin Conferences presents The Asbestos Bankruptcy Conference, featuring a Judicial Roundtable on Bankruptcy Trusts. Compelling presentations from plaintiff and defense represent both perspectives and deliver robust debates regarding a changing Bankruptcy environment. Chaired by John D. Cooney, Esq., Cooney & Conway, Chicago, IL, and Michael K. Rozen, Esq., Feinberg Rozen, LLP, New York, NY, panelists include Peter A. Kraus, Esq., Waters & Kraus, LLP, Dallas, TX, Perry Weitz, Esq., Weitz & Luxenburg P.C., New York, NY, and James Stengel, Esq., Orrick Herrington & Sutcliffe, New York, NY. Discussions and updates on Chapter 11 Asbestos Bankruptcy Proceedings, including a look at MDL 875 and its effect on bankruptcy trusts, will be among many of the critical issues and perspectives presented by top litigators in the field.
The judges panel, discussing the interplay between Bankruptcy Trusts and Traditional Asbestos Litigation, includes Hon. Peggy L. Ableman, Superior Court of Delaware, Wilmington, DE, Hon. Mark Davidson, 11th Civil District Court of Texas, Harris County, TX, Hon. Judith Fitzgerald, U.S. Bankruptcy Court for the Eastern District of Pennsylvania, Pittsburgh, PA, and Hon. Rosemary Gambardella, U.S. Bankruptcy Court for District of New Jersey, Trenton, NJ.
To view the detailed conference agenda and to register, visit http://www.PerrinConferences.com.
Accommodations and the conference are both being held at The Peninsula Hotel, Chicago, IL.
Perrin Conferences continues to be known for delivering heavily attended events, for bringing together the "best of the best" in the legal industry, and for the excellent continued learning educational opportunities. For more information and to register, visit http://www.PerrinConferences.com.
###