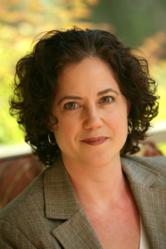 Heather understands the questions and concerns facing those who are repaying student loans.
Wilmington, NC (PRWEB) May 26, 2011
Former capital defense attorney and long-time public service advocate Heather Jarvis has launched a business dedicated to helping students make informed decisions about their student loans and plan their professional and financial futures. Already recognized as the "student loan expert" by educators, nonprofit professionals, government employees and thousands of students who have benefited from her guidance, Jarvis' business is poised to make a difference in the lives of students across the country by providing free information, trainings, webinars and other tools.
Jarvis currently serves as Chair for the American Bar Association's Committee on Government Relations and Student Financial Aid and played a role in the passage and introduction of the College Cost Reduction and Access Act, which made income-based repayment and public service loan forgiveness a reality. For over six years, Jarvis served as Senior Program Manager for Advocacy and Outreach at Equal Justice Works – formerly the National Association for Public Interest Law. In this role, she traveled to law schools and nonprofit organizations everywhere to help students and high-debt borrowers understand their options and teach them how to navigate the complex world of student lending and manage their school-related finances.
"Heather Jarvis has put student loan repayment in terms that I understand." said Jennifer Stephenson, a recent graduate. "It's difficult to rely on information from my lender. Heather understands the questions and concerns facing those who are repaying their student loans. She cares about making sure people like me have the best possible access to information that will help them make payments they can afford."
Since 2005, Jarvis has helped an estimated more than an estimated 25,000 students understand and overcome college debt through in-person and online trainings and resources.
"I went to law school to help people, but when I graduated from Duke University School of Law I owed more than $125,000," said Jarvis. "I thought I would have to take a job at a firm, which I didn't want to do. So I charted my own path. And now so many others can do the same."
Students with questions about debt relief can get involved in the public forums and register for free webinars that cover issues including IBR, consolidating student loans, and loan forgiveness. Learn more at askheatherjarvis.com
###