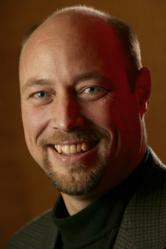 Prenova is the first and only company to offer patented fault detection and asset optimization for commercial buildings.
Atlanta, GA (PRWEB) May 26, 2011
Prenova, Inc., a privately-held enterprise energy management company, today announced it has been awarded a patent by the United States Patent and Trademark Office for improving building energy efficiency by optimizing the performance of facility assets such as HVAC (central plants, rooftop units, etc.), lighting, refrigeration, and other critical systems.
"Prenova is the first and only company to offer patented fault detection and asset optimization for commercial buildings," said Michael J. Nark, Prenova's President and Chief Executive Officer. "This patent represents an expansion of our existing optimization methodology across thousands of customer assets and facilities. We've consistently demonstrated our ability to reduce energy consumption in commercial and industrial facilities and are justifiably proud to have our unique capabilities recognized in this way by the U.S. Patent and Trademark Office."
Prenova's patented solution improves the energy efficiency of commercial buildings by centrally monitoring, analyzing, and optimizing the performance of energy-consuming equipment. The company's process uses remote diagnostics and automated fault detection algorithms to continually commission this equipment, reducing energy consumption as well as utility and maintenance costs. A key element of the patent is the ability to monitor and optimize equipment performance across multiple buildings simultaneously, simplifying the process of managing multi-site portfolios.
Asset Management of Multiple Remote Assets is an innovative approach for optimizing equipment performance within multi-site portfolios to better control energy consumption and reduce costs associated with the operation and maintenance of core building systems (e.g. central plants, roof top units, lighting systems, refrigeration, etc.). Prenova's sophisticated diagnostics analyze the performance of these systems at both the facility-level and across an entire portfolio, looking for signs of equipment degradation or other anomalies that may affect energy use and impact the comfort and productivity of building occupants. The company's technicians then use the findings to identify, assess, and resolve equipment-related issues remotely, without disturbing workers on site. This patented methodology helps Prenova identify potentially expensive problems before they result in a significant increase in energy consumption and makes it much easier to standardize equipment operation across a large portfolio of buildings.
About Prenova
Prenova helps companies control energy spend by reducing utility costs and improving energy efficiency. We work hand-in-hand with our customers to develop an energy strategy that fits their unique business needs. Then we help them implement this strategy consistently across the organization by providing services that span the entire energy lifecycle. From sourcing energy to controlling energy consumption, Prenova's solutions consistently reduce customers' energy spend by 15-25%.
For more information, please visit http://www.prenova.com.
# # #