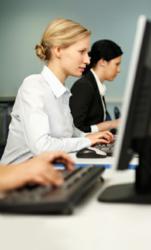 It's the first time we're releasing our survey results in this way
Washington, DC (PRWEB) May 26, 2011
Leadership IQ, a leader in employee surveys and a top-rated research and management consulting firm, has announced that on June 10, 2011, it will release the results of its recent groundbreaking employee-engagement study. The study looked at more than 100,000 employees across every sector of business, including corporate, healthcare and non-profit organizations, to identify the drivers of employee engagement. The results to be released will provide detailed survey scores and statistical analyses that span gender, age groups, company sizes, geographies, employee tenure and more.
"It's the first time we're releasing our survey results in this way," says Leadership IQ CEO, Mark Murphy. "Usually only our survey clients benefit directly from our in-depth interpretation of their engagement data. But this time we're throwing open the doors to our latest research and analysis so every organization can benefit from these incredible findings."
Among the findings to be revealed are:

Three ways gender influences engagement.
Two significant engagement differences across geographies throughout North America, including three significant differences between East, West, North and South in the United States (and also new data from Canada).
How engagement drivers shift from frontline employees, middle managers and senior executives.
How engagement scores change significantly across generations based on engagement data from employees ranging from ages 20 to 70.
The four big differences in engagement scores and drivers across large, medium and small organizations.
How length of employment impacts engagement scores.
Anyone interested in gaining access to these groundbreaking statistics, charts and analyses can visit http://www.leadershipiq.com/webinars/the-secret-drivers-of-employee-engagement/ for more information.
Leadership IQ was founded in 2001 by leadership expert and best-selling author, Mark Murphy. Company Headquarters are in Washington, D.C., with regional offices in Cincinnati, Ohio, and Atlanta, Ga. Leadership IQ's groundbreaking research has been featured in Fortune, Forbes, Business Week, U.S. News & World Report, The Washington Post and more. CEO Mark Murphy has been a featured guest on CBS News, ABC's 20/20 and Fox Business News. Murphy is also the best-selling author of HARD Goals: The Secret to Getting From Where You Are to Where You Want to Be, Hundred Percenters: Challenge Your People to Give It Their All and They'll Give You Even More, The Deadly Sins of Employee Retention and Generation Y and the New Rules of Management.
Media contact:
Lyn Adler
(800) 814-7859
lyn(at)leadershipiq(dot)com
###