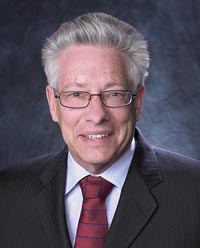 Adrenal fatigue is in epidemic proportions in most industrialized nations as individually and collectively we are experiencing one of the most stressful periods in history.
Tucson, AZ (PRWEB) May 26, 2011
James L. Wilson DC, ND, PhD, author of Adrenal Fatigue: The 21st Century Syndrome will present the topic at the 1st International Conference on Anti-Aging Medicine, May 27-28, 2011 in Kyoto, Japan.
By invitation, Dr. Wilson is joining global experts convening at this international event to review the latest developments and trends in anti-aging around the world. "Adrenal fatigue is in epidemic proportions in most industrialized nations as individually and collectively we are experiencing one of the most stressful periods in history," said Dr. Wilson. "This condition can arise as a stress maladaptation with far-reaching implications for many health conditions typically associated with the aging process  yet is often slow to be recognized, if at all, by conventional medicine," pointed out Dr. Wilson.
Anti-aging medicine applies advanced scientific and medical technologies for the early detection, prevention, treatment and reversal of age-related dysfunction, disorders and diseases. "Adrenal function is intimately involved with anti-aging. It's been known since Hans Selye's research in the 1930s that stress greatly intensifies and speeds up the physiological aging process. As the 'glands of stress,' the adrenals play a key role in modulating the effects of stress on the body. Taking steps to properly support and promote optimal adrenal health and function is an essential aspect of any anti-aging program," Dr. Wilson stated.
The combined, near perfect storm of several recent events in the world, including the major earthquake, tsunami and nuclear plant destruction in Japan, have led to stress levels not often experienced in individual lives. Prolonged stress and unhealthy lifestyle choices adversely affect the body's energy producing mechanisms, setting up physiological conditions that can lead to adrenal fatigue. Adrenal fatigue leaves people less able to cope with stress mentally and emotionally, as well as physiologically. Even before the recent natural disasters and economic crises around the world, it was estimated by Dr. John Tintera, an expert on adrenal function, that more than half of people experience adrenal fatigue at some point in their lives.
"During stressful times, strong adrenals and the ability to maintain physiological and biochemical balance can not only help people protect their health and continue to do whatever they must, but also to stay positive – an essential element of survival and success," said Dr. Wilson.
The conference, "An Enlightening Focus on the Future Anti-Aging Medicine," is driven by the advancements made in reversing the processes of aging and features an innovative medical program that aims to inform and educate through presentations, workshops and hands-on demonstrations. Dr. Ryoko Homma, a Tokyo physician, has spearheaded efforts to educate the Japanese medical community about adrenal fatigue and the negative impact of stress on health. She has translated Dr. Wilson's book, Adrenal Fatigue: The 21st Century Syndrome, and is working diligently to make his very effective adrenal fatigue program standard treatment among Japanese physicians.
An expert on stress and endocrine imbalances, and their impact on health, Dr. Wilson designed his presentation to help physicians and other health professionals understand the relationship of stress and adrenal fatigue. He will discuss the progress of adrenal fatigue, and its diagnosis, effective treatment and recovery strategies from a clinical perspective. "There is a tremendous amount we can do to naturally balance the effects of stress on our bodies and compensate for stressful life events and stressful lifestyles," stated Dr. Wilson.
"In the years I've spent treating patients, and researching, writing and speaking about adrenal fatigue and stress, I've seen that if the physiological and biochemical mechanisms that deal with stress are properly supported, people can withstand quite a bit of stress – yet maintain their health, their ability to function, and their optimism," said Dr. Wilson.
Dr. Wilson believes that stress disorders such as adrenal fatigue can be reversed with a program of lifestyle changes including a balanced diet, stress management, adrenal support, regular relaxation and focused supplementation. One of the tools Dr. Wilson recommends to assess adrenal function is a saliva hormone test. It measures the amount of cortisol and other adrenal hormones inside the cells where they are active. Neither blood nor urine tests correlate with the hormone levels inside the cells and do not accurately assess the impact of stress on a person's health – something often misunderstood by the medical community.
"With proper care most people experiencing adrenal fatigue and stress can expect to feel good again."
A scientist as well as a physician, Dr. Wilson holds three doctorate degrees and two master's degrees, all from different health disciplines. Dr. Wilson is listed in The International Who's Who in Medicine (Cambridge, England), and was one of the founding fathers of the Canadian College of Naturopathic Medicine (CCNM) in Toronto, Ontario. More information can be found at Dr. Wilson's website, http://adrenalfatigue.org.
About Japanese Society of Anti-Aging Medicine (JAAM)
The Japanese Society of Anti-Aging Medicine (JAAM) initially founded as the Academy of Anti- Aging Medicine Japan with 20 doctors in 2001. It was reorganized as JAAM in April 2003, and incorporated as a limited liability intermediate corporation in July 2006.
The mission of JAAM is three-fold: to advance Anti-Aging Medicine, a basic element of healthcare in the 21st century, to accumulate and analyze aging- and anti-aging-related data, and to appropriately approve practice on the basis of scientific evidence, thereby promoting the practice of anti-aging medicine. JAAM continues to dedicate its best efforts to the accumulation of precise data, dissemination of accurate information, and the establishment of anti-aging medicine as an evidence- and fact-based discipline which is approved and accepted by the medical community and society as a whole.
###