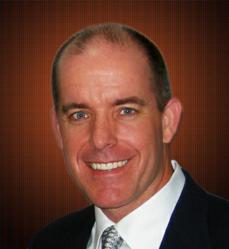 Craig's background and experience will be a key factor in increasing our growth and reach.
Huntsville, Alabama (PRWEB) May 25, 2011
DeepTarget Inc. today announced that it had appointed Craig Capp as President. In this executive leadership role, Craig will be executing a strategy that will take the company through its next phase of growth. Craig brings over twenty years of experience in the Financial Services industry. He previously worked on establishing the financial sector vertical for IMN where he served as VP of the Banking Services group. In this role he had full P& L responsibility while building the sales team, establishing sales and marketing strategies and driving a tenfold increase in banking clients.
"DeepTarget provides seamless integration with online banking applications. But because it was designed from the beginning on a robust offer engine instead of for a single channel or application, DeepTarget has enormous potential to provide customer centric offers and messages that are unified across the many channels used by consumers in banking today. I have been following the Company for a couple of years and am now very excited to join DeepTarget and help take it further forward," he said.
Prior to IMN, Craig worked for Raddon Financial Group as VP of Strategic Solutions. He led the sales and business development for software, analytics, research and consulting products. He developed and managed the team of sales executives and was the key force behind driving the company's record sales and growth in 2008. As a former banker, Craig has been a frequent speaker at industry conferences.
"Craig's background and experience will be a key factor in increasing our growth and reach in the Financial Services industry. I welcome him to DeepTarget and look forward to working closely with him in developing our growth strategies. He comes with intimate knowledge of financial institutions and the banking market. In addition, his leadership skills in alliance and business development as well as market strategy will add significantly to our company at this important stage of its growth," said Preetha Pulusani, CEO of DeepTarget Inc.
DeepTarget Solutions comprise the following multi-channel targeted marketing technology products:
DeepTarget's flagship product, DeepTarget OLB takes advantage of precious digital real estate within online banking for cross-selling and communicating with account holders. It is a secure, hosted, targeted online advertising solution built on a one-to-one offer management platform that presents personalized offers to customers within various online banking platforms. It is ideal for marketing professionals who want to drive customer specific offers and messages but don't have time to do deal with technology and system integration. DeepTarget completely, implements, processes and maintains the system on an ongoing basis.
Highly measurable, DeepTarget OLB has a proven track record of generating large numbers of new accounts and balances with an exceptionally high software return on investment (ROI).
DeepTarget Email extends offer management and personalization to email marketing. Unique for its rich user experience, particularly in using personalized offer stacks and rules to individually target email recipients with applicable images and messages, DeepTarget Email takes the complexity out of creating relevant, highly deliverable and effective emails.
About DeepTarget Inc.
DeepTarget Inc. is an insight driven digital marketing company whose software is rapidly redefining targeted marketing. Through the use of DeepTarget marketing technology for online and other digital media, DeepTarget is able to provide comprehensive messaging solutions for businesses of varying sizes and in diverse industries. With anticipated significant growth in the online advertising and digital media industries, DeepTarget is uniquely positioned for sustained success. For more information, visit http://www.DeepTarget.com
###