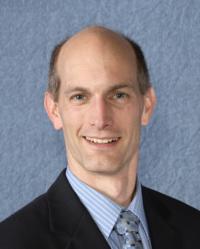 Knoxville, TN (PRWEB) May 25, 2011
System Improvements, Inc. is pleased to announce the promotion of Ken Reed to Partner. Reed previously held the position of Equifactor® Program Manager. Equifactor® is a systematic approach to equipment troubleshooting and root cause failure analysis.
Reed developed new programs for System Improvements clients, including an evidence gathering course. He contributed substantial improvements to the Equifactor® program course materials, and assisted with the updates to the TapRooT® (advanced root cause analysis) book and Corrective Action Helper® Guide. Reed has taught TapRooT® root cause analysis courses globally to hundreds of attendees.
Reed served in the Navy for 21 years prior to joining System Improvements in 2005. He served on four classes of nuclear submarines, including fast attacks, ballistic missile and research submarines. He retired from USS SEAWOLF as an E-9 (Master Chief Electronics Technician).
About System Improvements, Inc.
System Improvements has 40+ highly skilled instructors/investigators/facilitators who teach public and onsite TapRooT® Courses globally and provide on-site consulting. Companies around the world have used the TapRooT® system to help people investigate accidents, incidents, quality problems, equipment failures, schedule delays, cost overruns, hospital sentinel events, and many other types of problems. TapRooT® is also used to improve the effectiveness of audits, observations, and self-assessments in proactive improvement efforts.
###