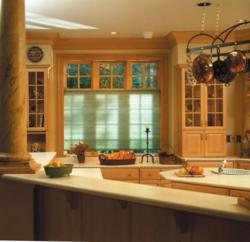 The feedback has been outstanding with the new blog layout.
Castle Rock, Colorado (PRWEB) May 26, 2011
Choosing shades, shutters or blinds for any room in your home is always an important decision. A much more important decision than many people realize. Some people may consider window treatments as nothing more than accessories for a room, but they can really make or break any room design. "It is always important to take the existing decor of a room into consideration, as well as other important factors, all the while staying within your budget. The right window treatment can make a room look exquisite, and truly adds to the overall ambiance of the room. It can be a challenge, especially if you are a first-time home owner, to consider all the different aspects and make the right choice for a room in your house" says Rose, head of customer service.
If you ever need help deciding on a window treatment for your home, you can get some great help and advice from the Shades Shutters Blinds blog. "We offer helpful information not only on how to choose the right color and style of window treatment, but also how to measure, how to install and even where to purchase. The blog features a huge selection of informative articles on suitable topics which may be all you need to make the big decision and figure out what sort of window treatments you want to use" says Rose.
The Shades Shutters Blinds now has a new blog design, and are excited to show it off to the public. "The new design allows visitors to browse the site much more easily, allowing them to find the information the need as quickly and simply as possible. It is much easier to navigate and understand, and offers the helpful data in a more resourceful and accessible manner. The blue and white template is fresh and clean, and also offers a helpful link to their online store, where you can purchase different shades, shutters and vertical blinds." says customer service. "They even do custom orders and you can complete your order entirely over the website and even track it once it has shipped".
Whether you are looking for information on wooden blinds or shutters, roman shades or any other type of window treatment, or maybe you are just trying to get some tips on how to save money so you can get your window treatment for cheap, the Shades Shutters Blinds blog is going to be a huge help. With the new blog design you cannot go wrong and will definitely want to keep the blog as one of your go-to sites for window treatment info and advice.
###