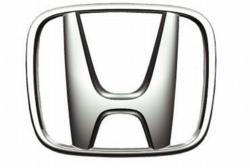 Austin, TX (PRWEB) May 26, 2011
Moving into its tenth year, the Honda Civic Tour is celebrating by bringing back one of its first artists, blink-182 among many other famous artists. There are over 40 concert dates and prices are set to ensure affordability to many, the tour is sure to be phenomenal. Howdy Honda, the leading Honda dealership in Austin, Texas is not only a fan of Honda's lineup but of the Honda Civic Tour and its lineup.
My Chemical Romance will join blink-182 to co-headline the tour, but the famous music continues with Manchester Orchestra, Rancid and Matt & Kim. The tour begins August 5, 2011 in New Jersey and wraps up in mid October. While on tour, Honda will give fans an opportunity to see one-of-a-kind vehicles. Both blink-182 and My Chemical Romance have autographed and customized vehicles, just for the 2011 Honda Civic Tour, a tour tradition with headlining bands.
Over two million fans have seen some of today's hottest artists while at the Honda Civic Tour concerts since 2001. Artists such as, The Black Eyed Peas, Fall Out Boy, Good Charlotte, just to name a few. These artists get up close and personal with fans, too.
"With the tenth anniversary of the Civic tour and the launch of the all0new ninth generation Civic, the timing couldn't have been better to bring back one of the biggest bands from tours past," said Tom Peyton, Honda brand manager for American Honda Motor Co. Inc. "This year's lineup of blink-182 and My Chemical Romance is fun, exciting, hard-rocking and energetic—everything the Civic Tour has stood for over the past 10 years."
At Howdy Honda in Austin, Texas we're excited about the new Civic line up and the Honda Civic Tour. With great bands, customized vehicles displayed and the Honda name, we know it will be an unforgettable show.
###