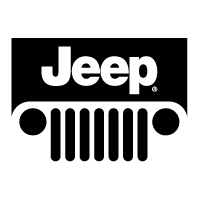 San Antonio, TX (PRWEB) May 26, 2011
The professionals at Ingram Park Chrysler Jeep Dodge - the premiere Dodge dealer in San Antonio and surround areas - know that the Jeep is a special vehicle to many people, but they are excited that even more customizations are going to be available to people who buy a Jeep Wrangler or Jeep Wrangler Unlimited.
The chrome grille can be installed in around half an hour, which is nice for many reasons. And once it's on, it's durable and long lasting. The grille was designed and engineered to meet all Chrysler O.E. corrosion protection standards and specifications. Also, the chrome grille doesn't affect the Wrangler's cooling system performance, which is important.
"Our new chrome grille, an Authentic Jeep Accessory from Mopar, dresses up the Jeep Wrangler so it's sure to turn heads on the trail or at a red-carpet event," said Chris Cortez, Senior Vice President – Global Service & Parts, Chrysler LLC.
The suggested retail price for the chrome grille is only $300, which makes it a very affordable way to spice up the Wrangler. Not that this Jeep needs anything extra, but a small investment can go a long way.
Cortez added, "Our factory-engineered Jeep accessories are designed as well as performance and safety tested to provide compatibility in function, fit and finish."
The chrome grille from Mopar is available for purchase locally at Ingram Park Chrysler Jeep Dodge - the premiere Dodge dealer in San Antonio and surround areas. This and other Mopar accessories are covered under Chrysler's 3-year/36,000-mile New Vehicle Limited Warranty or Mopar's 12-month/12,000-mile Limited Warranty, whichever is more favorable to the customer.
When it comes to Mopar parts, many people don't know where the term originated. It was originally used in the 1920s. Years later, Mopar (a simple contraction of the words MOtor and PARts) was trademarked for a line of antifreeze products in 1937.
The Mopar brand really made its mark in the 1960s – the era of the muscle car. Chrysler built race-ready Dodge and Plymouth "package cars" equipped with special high-performance parts. Mopar carried a line of "Special Parts" for super stock drag racers and developed its racing parts division called Mopar Performance Parts to enhance speed and handling for both road and racing use.
These days, the Chrysler LLC Global Service & Parts division is responsible for the manufacturing and distribution of nearly 250,000 authentic Mopar replacement parts, components and accessories for Chrysler, Jeep and Dodge vehicles sold around the world. To assure quality, reliability and durability, all Mopar parts and accessories are designed in strict adherence to Chrysler engineering standards.
At Ingram Park Chrysler Jeep Dodge, locals can find a great selection of Mopar parts as well as complete vehicles - new and used. When it comes to Dodge, Chrysler and Jeep products, Ingram Park has been serving the area for quite a few years. Anyone interested in the new chrome grill for the Jeep wrangler is encourage to stop by Ingram Park CJD today.
###