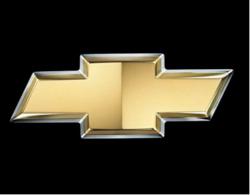 Healdsburg, CA (PRWEB) May 26, 2011
At McConnell Chevy Chrysler Dodge Jeep - which proudly serves the Healdsburg, California area - they are very excited that the Chevy Camaro SS Convertible will be part of the Indy 500. With 100 years of history shared between Chevrolet and the Indy 500, there is quite a bit to be excited about.
Years ago, on May 30, 1911, Arthur Chevrolet competed in the inaugural Indianapolis 500. One hundred years later, a Chevy Camaro SS Convertible will lead the 2011 Indianapolis 500. The event will also start the countdown for Chevrolet's return to IndyCar racing in 2012, which has many people very excited.
"Before Chevrolet was a brand, Louis Chevrolet and his brothers made a name for themselves behind the wheel of a race car," said Jim Campbell, GM vice president of Performance Vehicles and Motorsports. "After Chevrolet became a car company, Louis and his brothers continued to race at Indy, forging one of the most storied relationships in automotive racing.
"That history includes some of the most memorable cars that have paced the Indianapolis 500, well as many checkered flags won under Chevrolet power," Campbell said. "With a new Chevrolet race engine competing in next year's race, the relationship between Indy and Chevrolet is heating back up."
Chevy and the Indy 500 have a long and rich history of working together. It is almost as if the fine folks at the Indy 500 actually love the Chevy brand.
"Chevrolet has paced the Indianapolis 500 more times than any other brand," said Campbell. "The 2011 Camaro SS Convertible Pace Car brings a modern interpretation of one of the most iconic cars ever to pace Indy – the 1969 Camaro SS Pace Car. We think this is a fitting way to celebrate Chevrolet's history with the Indy 500, while gearing up for our next 100 years at Indy."
Consumers who want to see any of the new 2011 Chevy models - including the Camaro SS Convertible - are encouraged to stop by McConnell Chevy Chrysler Dodge Jeep - the premiere Chevy dealership in Healdsburg, California and surrounding areas. Their sales team is professional and friendly.
###