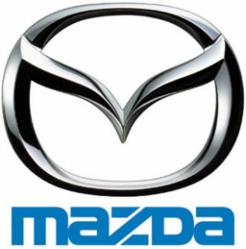 Temecula, CA (PRWEB) May 27, 2011
When the sales professionals at John Hine Temecula Mazda - the leading Temecula, California Mazda dealership - were asked about the appointment of Robert Davis as Senior Vice President of US Operations.
The newly created U.S. Operations Group is going to be an important position for the growth of Mazda as a company. Formerly senior vice president of research & development, customer service operations and quality, Davis will oversee all U.S. sales operations and training, marketing, customer service and parts, owner loyalty, dealer development, public relations, and dealer affairs.
"In order to fully realize Mazda's U.S. growth potential in the next few years, we significantly reshaped our organization to focus even more effort and resources on our business here in the States," said Jim O'Sullivan, president and CEO of MNAO.
"During his 20-plus years at Mazda, Robert has held key management positions in virtually every department and division in the company, giving him the experience and expertise needed to lead our U.S. expansion."
Davis has also served as MNAO's senior vice president, marketing and product development; vice president, product strategy and development; and regional general manager of MNAO's Midwest Region. He earned his bachelor's degree in finance from Clemson University and his MBA from Georgia State University.
Many people in the car industry are expecting great things from Davis as he fills the newly created position. The fact that Mazda has created such a position shows how far they are willing to go to be able to maintain their lead in the car industry.
Mazda's U.S. vehicle logistics, fleet, remarketing, incentives and sales planning have also been reorganized under a new position, vice president/chief of staff U.S. Operations. Toru Nakajima, currently general manager of global product marketing for MNAO's parent Mazda Motor Corporation, will assume the new post and will report to Davis.
While these changes are great, local citizens can expect the same great service from John Hine Temecula Mazda - the premiere Mazda dealer in Temecula, California and surrounding areas. Consumers interested in what makes Mazda special are encouraged to drop by Temecula Mazda and see why so many drivers have made the switch to "Zoom, Zoom."
###