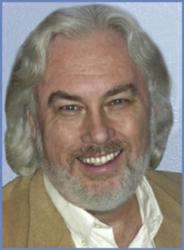 I'm happy to have well-respected experts in the store to help my customers.
Ashtabula, OH (PRWEB) May 25, 2011
Several of Heartmade owner Elaine Shelly's friends and fellow business owners wanted to support her in the grand opening of her boutique over Memorial Day weekend, despite the fact that they live hundreds of miles away. The solution for everyone was simple—schedule presentations via UStream that will be shown both online and in the store during the grand opening.
"I'm excited to take a local event and make it national," Elaine says. "I'm happy to have well-respected experts in the store to help my customers."
UStream provides users with online television channels, where they can present their own programming. While a program is airing, viewers can comment or ask questions simultaneously via live chat.
Elaine launched Miss Elaine's Heartmade bodycare products online earlier this year at http://www.misselaineheartmade.com. Based on the success of the website, she decided to open a retail location.
The Heartmade boutique carries Miss Elaine's Heartmade™ all-natural bodycare products, including handcrafted soaps, body butters and bath teas. Heartmade women's clothing and accessories are designed and created at the store.
On Saturday, the 15-minute UStream presentations will begin at 12:15 p.m. and continue until 2 p.m. Presenters are as follows:
Rebecca Rooney, co-founder of GrowinBizKids, Inc., teaches children about money, investing, and the principles of success. She will talk about teaching children good money habits.
Author and speaker Ha Tran will speak on The Power of Hope.
Jennifer Touma combines martial arts and personal development principles in assisting women achieve their goals. She will talk about empowerment.
Jean Caldwell guides business owners to success in their marketing campaigns. Her presentation, Don't Blend In, will address small business marketing secrets.
Caryl Loper, writer and graphic artist, will present The Power of Journaling: Actualizing Your Thoughts and Dreams.
Gary Loper, personal coach, helps others enhance the relationships in their personal and professional lives. His presentation will be Stay Open to Receiving: The Key to Effective Giving.
###