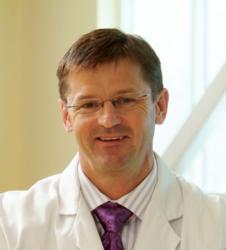 If your body requires any kind of added support during competition the same support needs to be included during training.
Columbus, OH (PRWEB) May 25, 2011
Student athletes across the country will use the approaching summer months to gain an advantage on their fall opposition. In recent years sport specialization has taken over adolescent athletics. The days of three-sport athletes are becoming fewer and further between. Many athletes play a single sport year-round in an attempt to maximize their chances of taking their talents to the next level.
Dr. Gregory C. Berlet, sports medicine expert, board-certified orthopedic surgeon and co-founder of FootSourceMD.com, encourages student athletes to add diversity to summer workouts. Summer months offer a unique opportunity for athletes to increase their athletic repertoire.
CROSS-TRAINING ADDS VARIETY
Many student athletes will participate in training camps designed to groom them for a particular sport. During the rest of the summer, athletes should focus on techniques and skills that are not intensely trained at camp. Cross-training during the summer months allows athletes to maintain high aerobic fitness and develop secondary muscle groups.
Dr. Berlet recommends engaging in underutilized aerobic exercises. "Swimming is a great addition to any summer training regimen and offers an escape from the typical pounding joints take during prolonged periods of running." Comparable results can be seen from incorporating cycling in place of extended running.
Dr. Berlet also encourages athletes to integrate weight training into their warm weather workouts. Many student athletes are so focused on sport-specific exercises they neglect basic anaerobic training during the off-season. Weight training increases muscle mass which helps decrease the risk of possible injuries during fall competition.
PRACTICE AS YOU PLAY
No matter the type of training, Dr. Berlet strongly advises athletes with specific orthopedic conditions to train just as they compete. "Numerous athletes use the warm weather as an excuse to omit shoes, braces or wraps from training sessions. If your body requires any kind of added support during competition the same support needs to be included during training." This can as general as choosing a quality New Balance athletic shoe to imitate the stability offered by cleats - or as specific as wearing the Webly-Lite Ankle Brace to help protect a delicate ankle.
There are many benefits to training in the summer heat, but forgetting to be weary of the dangers that accompany humid workouts can be adversely treacherous.
Ensuring feet and ankles have sufficient support amidst increased perspiration levels is crucial. "When shoes and socks become moist the feet and ankles have a tendency to shift, greatly increasing the chance of injury," says Berlet. Combating this problem is as simple as adding quality orthotic insoles to increase stability.
No matter how student athletes choose to make the most of the summer months it is key to think outside traditional training and stay healthy while maintaining a high level of aerobic fitness. Even the most elite student athletes are no use to their team if they begin the season out of shape or are sidelined by injury.
ABOUT DR. BERLET
Gregory C. Berlet, MD, is a board-certified, fellowship trained orthopedic surgeon in Columbus, Ohio. He and his colleagues founded FootSourceMD.com to provide consumers with convenient access to reliable resources and products recommended by physicians. Dr. Berlet specializes in foot and ankle surgery, arthroscopy and sports medicine. In addition, he is Chairman of Education for the AOFAS and is co-author of the award winning paper on the STAR total ankle.
###