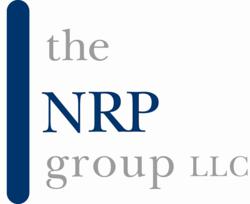 Cleveland, OH (PRWEB) May 25, 2011
The NRP Group announced today it ranks #2 in units constructed by affordable housing developers by Affordable Housing Finance magazine. The developer started 19 projects with 1,941 units and completed another 11 projects with 3,087 units in 2010. The NRP Group is anticipating another 18 developments for 2011 with 2,080 starts and 1,491 completions. The company also was listed as number 22 in the Top 50 Affordable Housing Owners.
"Given the economic times, it is really a testimony to our company's core values that have allowed us to remain focused and accomplish what others may not have been able to do because of our team work, perseverance and unified goal," says J. David Heller, Principal, The NRP Group. "We never lose sight of our mission to provide safe, decent and affordable housing for those individuals in need in our communities. The NRP Group is seeing the "silver lining" by enhancing neighborhoods and providing residents with upscale amenities at affordable rents."
The NRP Group LLC: Developer, Builder and Management Company
The NRP Group is a full-service developer, general contractor, and property manager providing a broad range of services. From start to finish, every project The NRP Group takes on is carefully contemplated and executed to maximize investment return, cost efficiency, productivity and satisfaction. The NRP Group has been recognized as NAHB's Multifamily Development Firm of the Year and has been ranked number one in the Top 50 Affordable Housing Developers for 2007, 2008 and 2009 by Affordable Housing Finance.
Since its' founding in September 1995 by Alan F. Scott, T. Richard Bailey and J. David Heller, the company has experienced continual growth in the fields of single-family, multi-family, senior and student housing. In all, more than 15,365 housing units have been built with another 2,000+ planned in 2011.
In 2003, the owners formed NRP Management, which at year-end 2010 managed 79 properties encompassing 8,211 market rate and tax credit family and senior apartment properties in Ohio, Michigan, North Carolina, Virginia, Texas, Indiana, New Mexico and Arizona.
The NRP Group, LLC has offices in Cleveland, Ohio; San Antonio, Texas; Houston, Texas; Phoenix, Arizona; Tucson, Arizona; Buffalo, New York; Raleigh, North Carolina; and Orlando, Florida. For more information, call (216) 475-8900 or visit http://www.nrpgroup.com.
###