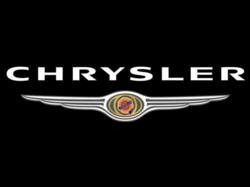 Pulaski, WI (PRWEB) May 27, 2011
More than six years ahead of schedule, Chrysler has paid off the $7.6 billion in government loans, including interest, with the U.S. and Canada announced S&L Motors in Pulaski, Wisconsin. Now with, Chrysler's partnership with Fiat and the incredible new line up of vehicles, sales have been increasing and Chrysler's financial future is, too. At S&L Motors, in Pulaski, Wisconsin we're proud to offer a full array of Chrysler vehicles. We're confident in the brand and its positive direction.
Chrysler paid $5.9 billion to the U.S. Treasury and $1.7 billion to Export Development Canada to complete the repayments. The Chrysler Group paid $1.8 billion in interest alone between the two loans.
"Less than two years ago, we made a commitment to repay the U.S. and Canadian taxpayers in full and today we made good on that promise," said Sergio Marchionne, Chief Executive Officer, Chrysler Group LLC. "The loans gave us a rare second chance to demonstrate what the people of this Company can deliver and we owe a debt of gratitude to those whose intervention allowed Chrysler Group to re-establish itself as a strong and viable carmaker. Paying back the loans, along with the financial community's investment in our refinancing packages, marks another step in the Company returning as a competitive force in the global automotive industry."
Chrysler sales have been surging, almost 20 percent increase with the new Dodge Durango and Jeep Grand Cherokee.
With 16 newly designed or brand new models, Chrysler's innovation isn't slowing down and it certainly is proving to be successful. At S&L Motors in Pulaski, Wisconsin, the premier Chrysler dealer in Pulaski, Wisconsin, we have a great supply of Chrysler models and we're proud to partner with this company.
###