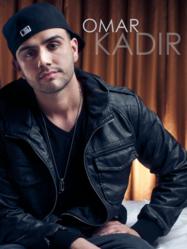 It's obvious that he's a very chill and relaxed emcee, who's a big fan of the opposite sex.
Hollywood, CA (PRWEB) May 25, 2011
"See your best friend, she's my best friend…" -Omar
What a dog, you may say or he's just like all the other rappers and their women. But, before you jump the gun and are so quick to judge ask yourself this, how many people do you know have committed an act of infidelity? Both sexes are equally vulnerable to give in to temptation. Omar just grabs those feelings and scenarios and puts them into a more rhythmic perspective.
The calming opening melodies carry a soothing tone to the piece and when the drums drop in, the song conveys a similar groove to Omar's first single entitled, "I Need Her," off of the "Proof One" mixtape. It's obvious that he's a very chill and relaxed emcee, who's a big fan of the opposite sex.
"The big issue with a lot of Hip Hop realists is the fact that emcees don't stay true to themselves. Some dudes spit about their rough times in jail or in the hood, others are on that really deep and political tip, and me? I love women. Regardless of what people may think, they are one of the most beautiful things on this Earth." – Omar.
If you've been following him throughout the "Proof" mixtape series, you can really tell how much he's grown as an emcee. He's more focused on word play now, matching syllables bar after bar or playing with consistent "AA" rhyme patterns. Omar's lyrical delivery has always fed off of the feel of the instrumental, which sets the mood and overall experience of the song. With "My Girl's Best Friend" he followed the storytelling route, as he expresses a man's point of view of his infatuation with his girlfriend's best friend.
The greatest addition to this song is the bridge and chorus vocal accompaniment of renowned R&B singer, K-Young.
"I'm a big fan. The way he can jump in the booth and just naturally freestyle these amazing melodies is crazy to me, the guy is truly talented." – Omar.
K-Young's lyrics don't follow any type of rhyme pattern, but who set a rule that lyrics had to rhyme? Instead he compliments the song with an infectious and melodic vocal delivery and follows Omar's lead through the storytelling route. His feature is definitely a great move on Omar's part, as this was the first time Omar collaborated with a singer.
Men lie, women lie, numbers don't. Statistics show the amount of sinners we have amongst us. Curiosity, temptation, and infatuation are nothing new to our species. But, at the end of the day when you need a song to relate to, you put on this jam and get down. Relax and just think that "You can get the weekdays and she could get the weekends…"- Omar.
Watch the live studio footage here: http://youtu.be/eX2iEV83daQ
Download the FULL song for free at: http://bit.ly/MyGirlsBestFriend
###