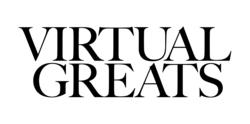 Los Angeles, CA (PRWEB) May 26, 2011
Virtual Greats announced today it will bring Universal Pictures' titles into the branded virtual goods marketplace through a licensing agreement with Universal Partnerships & Licensing. The partnership will launch later this month with the release of branded virtual goods from the films "Scarface" and "Scott Pilgrim vs. the World."
Marking the beginning of an extended partnership, Virtual Greats, the world's leading virtual goods and sales distribution agency, has secured distribution for the initial selection of Universal branded virtual goods to be sold on Meez.com. As the top social entertainment destination for teens and young adults online, Meez.com will offer Scarface and Scott Pilgrim vs. the World branded virtual goods in boutiques where fans can purchase items to customize their look.
"We are very excited about the opportunities our partnership with Universal's impressive collection of titles will allow for branded virtual goods in the social media and online gaming marketplace," said Dan Jansen, Founder and CEO of Virtual Greats. "While Universal and other studios have used the virtual goods economy to promote recent releases, this launch represents an expansion of that model where not only are promotional goals being met to help drive library sales, but a revenue stream is also opened up for Universal."
"Iconic titles like Scarface and Scott Pilgrim vs. the World are a great match for the Meez audience," said John Cahill, CEO, Meez.com. "As the virtual goods market continues to expand the combination of Virtual Greats and Meez.com gives Universal access to a very specific and targeted demographic."
About Scarface
In the spring of 1980, the Mariel boatlift brought thousands of Cuban refugees to the sun-washed avenues of Miami in search of the American dream. From acclaimed director Brian DePalma, Scarface is the rags-to-riches story of Tony Montana (Al Pacino), who finds wealth, power and passion beyond his wildest dreams… at a price he never imagined. Tony Montana's meteoric rise, lavish life and soul-destroying fall anchor an epic film that inspired a worldwide following. Pacino is at his most memorable as Montana, blasting his way to the top of Miami's drug underworld in a bravura performance.
About Scott Pilgrim vs. the World
Game on! Scott Pilgrim just met the girl of his dreams… literally. But in order for them to date, he must defeat her seven evil exes -- a rogues' gallery -- including an infamous skateboarder, a vegan rock star and fearsome identical twins! From the genre-smashing director of Hot Fuzz and Shaun of the Dead comes "a true original" (Entertainment Weekly) powered up by wit, action and groundbreaking visuals that you will want to watch again as soon as it's over!
About Universal Partnerships & Licensing
UP&L oversees Universal's consumer product licensing, film and home entertainment promotions, and all corporate alliances for Universal's theatrical, home entertainment, theme parks and stage productions. This dedicated division is also responsible for monetizing the Studio's vast library of films and characters through licensing, branding and marketing opportunities. UP&L is part of NBCUniversal. NBCUniversal is one of the world's leading media and entertainment companies in the development, production and marketing of entertainment, news and information to a global audience. NBCUniversal owns and operates a valuable portfolio of news and entertainment networks, a premier motion picture company, significant television production operations, a leading television stations group and world-renowned theme parks. Comcast Corporation owns a controlling 51% interest in NBCUniversal, with GE holding a 49% stake.
About Meez.com
Meez.com is a fast-growing social entertainment community for teens and young adults that combines social gaming, rich multimedia sharing and MMO mechanics. With over thirteen million registered users and in the top four websites for user engagement, we connect users to one another and to the brands they care about. Additionally, Meez gives advertisers entry to a uniquely targeted, predominantly U.S. consumer audience. Users can join Meez for free, through its ad-supported service, or through a paid subscription for Meez Nation VIP access. Its virtual economy, based on the Meez virtual currency "Coinz," allows users to purchase virtual items and premium, branded items, send gifts and gain entrance to exclusive neighborhoods. Based in San Francisco, CA, Meez is backed by Anthem Venture Partners, Battery Ventures, Draper & Associates and Transcosmos, Inc. For more information, visit http://www.meez.com.
About Virtual Greats
Virtual Greats connects celebrities, artists, intellectual property owners and brands with a new generation of fans and consumers, unlocking value through digital representations of real world content in online communities. The company is the world's leading virtual goods and sales distribution agency and clients include Snoop Dogg, Paris Hilton, Domo, Garfield, Warner Bros. Television, Universal Pictures, the NBA, Skechers, Rocawear, as well as many others. With offices in Los Angeles and San Francisco, Virtual Greats helps partners develop new revenues from the complex relationship between content, technology and virtual goods while reaching out and connecting with young audiences in social networks, casual gaming, virtual worlds and mobile applications. For more information, visit http://www.virtualgreats.com
###