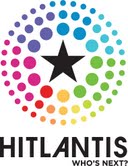 We have made it simple for people to discover music in an intuitive, visual manner, which is how people search for everything else in daily life, by visually seeking it out."
Helsinki, Finland (PRWEB) May 25, 2011
Hitlantis announced today that its new app has been added to the Apple App store and quickly skyrocketed to the top of the app charts. The innovative mobile app, available on iPad and iPhone, creates an unprecedented, graphically rich experience that provides independent artists and music fans a new way to find one another. The app displays a fully zoomable map that highlights the artists attracting the most streams of their music with graphic bubbles filtered by color according to genres; by size, determined by the amount of plays received from music fans around the globe.
Hitlantis is a web-based service where artists upload their music to Hitlantis.com for it to be discovered in the sea of bubbles that makes up the Hitlantis graphical universe. Hitlantis has created a new user interface paradigm by merging visual exploration of content and marrying it with consumer recommendation mechanics showing instantly large collections and content popularity in an intuitive way. The Hitlantis user interface results in a paradigm shift to more visual, discoverable platforms.
"Not since the advent of MP3.com, Napster, or iTunes itself -- literally since the inception of the digital music revolution -- has there been such a remarkable development in the digital music scene," said Timo Poijarvi, VP and co-founder of Hitlantis. "There's an almost unquantifiable amount of amazing music out there that goes undiscovered and, therefore, unmonetized. We have made it simple for people to discover music in an intuitive, visual manner, which is how people search for everything else in daily life, by visually seeking it out."
Indeed, according to a new report from Nielsen, consumers indicated they are most interested in music discovery apps. The increasing popularity of smartphones provides a new and potentially lucrative revenue opportunity for the music industry. Especially among digital music's coveted early adopter 20-24yr segment, the mobile phone is fast becoming the mainstay of how they stay connected to the world (via internet) and how they listen to and increasingly buy music.
The company is founded by a collective of former record company executives and developers who came together to solve the problem of vast amounts of bands and artists struggling to gain exposure in today's increasingly cluttered world, while the music industry is still redefining itself.
Even the wildly successful iTunes storefront lacks a compelling discovery mechanism that matches Hitlantis' technology. With Hitlantis, however, the company created the next-gen music community and turbo-charged it with the hottest new app to hit Apple's App store in a long time.
The value proposition offered to indie artists by Hitlantis picks up where MySpace left off. In addition to what is singularly the very best content discovery solution available in the marketplace, Hitlantis also offers unsigned bands incentives like live gig opportunities, studio time and record company pitching- sessions.
"Via visual browsing, Hitlantis utilizes the best content discovery on the planet and unites music lovers with great unsigned music from all over the world. Consumers love Hitlantis' amazing UI experience which, much like Apple's, offers minimalist design coupled with state-of-the-art technology. We built the Hitlantis app to become the most popular music discovery app in existence," concluded Poijarvi.
The initial version is targeted to 'music lovers' who can use the app to follow and help their favorite Hitlantis bands, using the app as the best radio of independent music. In the future, artists will get their own version of the app that will include some powerful tools to advance their position both in the Hitlantis universe and in their career too.
About Hitlantis
Hitlantis represents a radical leap forward in the music discovery process. Independent bands and artists upload their music to enter the Hitlantis universe to gain exposure represented in a graphical mapping interface that truly reshapes the music industry landscape. For more information, please visit http://www.hitlantis.com.
Contact:
Hal Bringman
NVPR
hal(at)nvpr(dot)com
+1.323.851.6877
+1.310.210.8011 (m)
Skype: halbringman
@halbringman
http://www.nvpr.com
###