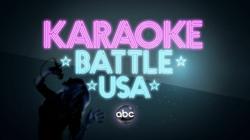 Our sponsorships for Karaoke World Championship USA have for years been a primary focus for us to reach a wide audience of both dedicated and casual karaoke singers
Cincinnati, OH (PRWEB) May 25, 2011
Wendell Payne, President of KWCUSA announced agreement with Chartbuster Karaoke to provide substantial prizes for each of the regional championships and the national championships along with several other areas of cooperation. ABC's Karaoke Battle USA will encompass the regional and national championship with new show's premier on August 8th at 10pm eastern time.
"Chartbuster Karaoke is pleased to once again provide major sponsorship for Karaoke World Championship USA," said Norbert Stovall, CEO of Big Mama Digital Entertainment, Inc., "and to help encourage singers all across the country to bring their best talent to the competition, representing America's finest amateur singers to the entire world."
In addition to more than $38,000 in prizes, Chartbuster Karaoke will also provide their first-quality karaoke tracks for use during the competition, ensuring that each vocalist will be backed with the best available karaoke music.
"Our sponsorships for Karaoke World Championship USA have for years been a primary focus for us to reach a wide audience of both dedicated and casual karaoke singers," Stovall continued. "The grass-roots nature of the competition, coupled with the broad appeal of our karaoke tracks, have helped both our organizations emphasize the value of music in everyday life, and elevated the enjoyment of music from passive absorption to true interactive involvement."
In addition to the prizes and tracks for the competition, KWCUSA and Chartbuster will work together to reduce piracy in the karaoke market. They will also work together on several other fronts including marketing.
About Chartbuster Karaoke:
Chartbuster Karaoke was established in 1989 and quickly became the leader in interactive music content provision, with a library of over 16,000 tracks and an extensive distribution network that now includes retail placement in Wal-Mart stores in North America, iTunes placement, and licensed content on such television shows as The Oprah Winfrey Show, General Hospital, The Jimmy Kimmel Show, and more. Now the industry leader in innovative distribution, the Chartbuster Karaoke label makes their top-quality tracks available through traditional discs, downloads, streaming, SD cards and USB drives, all of which can be found at http://www.chartbusterkaraoke.com.
# # #