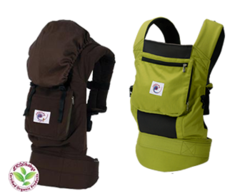 More than Prices!
Fort Mill, SC (PRWEB) May 25, 2011
On June 1st, PricesPrices.com will Giveaway a Free Ergo Baby Carrier to One Lucky Fan. The winner will get to choose the style and color of the baby carrier from Ergo Baby. To register for this giveaway Click Here. This giveaway is a continuation of PricesPrices.com's streak of great giveaways in the past with many more to come in the future.
PricesPrices.com is surely becoming one of the more popular comparison shopping websites online. While currently only focusing on the Parenting Niche, the website continues to launch new features that benefit shoppers in both monetary and time savings. With future plans to expand into other sectors such as Electronics and Sporting Goods, PricesPrices.com is definitely a site to keep your eyes on.
PricesPrices.com has a goal, despite the name, of being More than Just Prices. With that in mind, the website just launched a new Question & Answer service. This new Q& A feature is on every active product on the website. The expert staff at PricesPrices.com will answer your question, typically within a few hours, and even do further research if needed. Then the question is typically made public to benefit any other consumers researching that particular product.
Two future feature releases that you may see launched in the next few months are a Coupons section of the website and the PricesPrices.com Investigator. The coupon integration will be pretty tight with the comparison shopping prices. The PricesPrices.com Investigator is somewhat top secret, but is sure to raise some eyebrows in regards to the level of service it will offer.
###