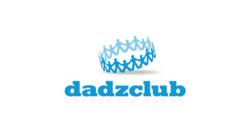 We believe that dads deserve a portal...
London, UK (PRWEB UK) 27 May 2011
Striving to create a sense of community amongst dads while setting itself apart from other parenting sites that focus on mum, dadzclub.com (http://www.dadzclub.com) consolidates information on an array of fathering interests, including informative articles, reviews, local activities and more, for men who want the best for themselves and their families.
"I'm a dad who can attest to the fact that the majority of online parenting resources are geared towards the mother," says Craig Hodgson, dadzclub.com's founder. "We believe that dads deserve a portal to satisfy their concerns and interests quickly and easily, dadzclub.com aims to help men become better dads. By building a community with unbiased parenting content, dadzclub.com supports dads to make informed decisions, as well as connects dads to mentors or those in a position to advise. Organisations that want to share product or service information can also contribute"
dadzclub.com is designed to be a consolidated resource of fathering related information, a social network for dads and a source of reassurance and support from both experts and other dads. In its "Reviews" section, dadzclub.com offers comprehensive, unbiased reviews for toys, movies, travel, and gadgets. In addition, this online community includes:

Legal, financial and support resources, enabling dads and expectant dads to become fully informed in these areas ;
Mentors and experts in key categories of interest, oversee their respective areas, and provide encouraging, balanced support for members, including qualified midwives and doctors;
Images, cartoons and articles relevant to dads regardless of culture and social environments in order to cater to a global online audience;
Local listings across the UK (US in development), allowing organisations to post information including logos, contact and product information, relevant to dadzclub.com members.
A Forum for dads to discuss issues, sometimes very personal, in an anonymous manner.
"With all the social networking sites proliferating on the Web today, dadzclub.com caters to a very niche market," Hodgson says. "Whether our registered users choose to contribute articles, exchange great ideas, helpful tips, encouraging advice, etc or simply read what's on offer, dadzclub.com supports a quality of material that has previously been unmatched in other parenting sites – particularly for men who embrace fatherhood and the wisdom and experience of their peers."
About dadzclub.com
dadzclub.com (http://www.dadzclub.com) is founded on the belief that no matter whether you're an expectant dad or a dad of vast experience, we all need support from each other to encourage stronger relationships with our children and families. dadzclub.com is where all such individuals can come together to share resources, information, news, tips, products, services and more, all for the purpose of making men better dads. A great dad is one equipped with all the best knowledge, who can then choose the path that is best for them and their families. Through the high-quality content, interactive environment and mentorship provided through dadzclub.com, opportunities for growing stronger bonds with their children and families are limitless.
Contact:
Craig Hodgson
Founder, dadzclub.com
info(at)dadzclub(dot)com
Follow us on twitter @dadzclub and like our Facebook page, DadzClub
###