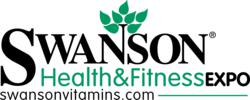 Fargo, ND (PRWEB) May 26, 2011
Swanson Health Products returned to the Fargo Marathon as the headline sponsor of the health expo for the fourth consecutive year. The 2011 Swanson Health & Fitness Expo featured over 75 national and regional vendors with exhibits offering natural health products, running gear, health foods and information about local healthcare institutions. The collective businesses have one thing in common with Swanson Health Products: they have the products and services that health-conscious individuals look for to help them achieve their health and nutrition goals.
The Swanson Health Products (SHP) booth at the 2011 Swanson Health and Fitness Expo was designed to support athletes' needs prior to a race as well as expose them to products that can improve their health. The booth had free samples of products such as Gu Energy Gel, Heel USA Traumeel Ointment, Honey Stinger Bars, New Chapter Zyflamend, Spry Gum and a free tasting table with samples of Swanson Organic Tea and Organic Trail Mix.
Another popular attraction at the SHP booth was the opportunity for attendees to register for the Give Away the Farm Sweepstakes. The winner and a guest will receive a trip for two to Costa Rica to visit the Luna Nueva Farm, courtesy of New Chapter, or one of more than 80 Swanson Shopping Sprees!
Swanson Health Products is an industry leader in bringing vitamins direct to consumers at the lowest prices possible. Swanson Health Products, headquartered in Fargo, ND, offers the highest quality vitamins, supplements and natural health care products and is Good Manufacturing Practices certified. Swanson Health Products goes a step beyond its competitors by offering powerful guarantees. All products are backed by a 100% Satisfaction, Money-Back Guarantee and Double the Difference Lowest Price Guarantee. For more information, please visit swansonvitamins.com.
# # #