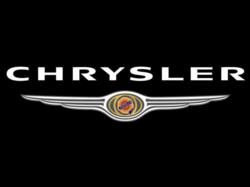 Kansas (PRWEB) May 31, 2011
With six years to go on the loan, Chrysler paid off its debt to US and Canadian governments, totaling $7.6 billion. For the first time in five years Chrysler is making a profit and it was just two years ago the company was facing disaster. At Kansas State Cars, we're proud to sell Chrysler's line up and to be associated with such a successful company.
With Chrysler's new line up and aggressive advertising campaigns, sales have increased in the double digits—there are 16 new or newly designed vehicles. The Dodge Durango and Jeep Grand Cherokee had sale increases of almost 20 percent alone.
"The loans gave us a rare second chance to demonstrate what the people of this company can deliver," Sergio Marchionne said. "We owe a debt of gratitude to those whose intervention allowed Chrysler Group to re-establish itself as a strong and viable carmaker."
Chrysler paid $5.9 billion to the U.S. Treasury and $1.7 billion to Export Development Canada to complete the repayments. The Chrysler Group paid $1.8 billion in interest alone between the two loans.
The loans associated with Chrysler's government bailout came with high interest rates, and the early loan repayment is estimated to save the company an estimated $350 million a year.
"Because President Obama made the tough decision to stand behind and restructure the auto industry, America's automakers are growing stronger, making new investments, and creating jobs today throughout our nation's industrial heartland," Treasury Secretary Timothy Geithner said.
Chrysler's success is sure to continue as the company is leading the industry with new designs, fuel efficient vehicles and an incredible advertising campaign. At Kansas State Cars we have a great line up of Chrysler vehicles and we're excited to try to keep up with Chrysler's success.
###