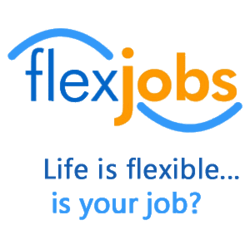 Boulder, CO (PRWEB) May 25, 2011
The top source for finding legitimate flexible employment opportunities is offering gift certificates to their members-only site this June. This unique gift idea offers recipients access to over 4,000+ job listings in over 50 career fields at FlexJobs.com, ranging from entry-level to executive, and freelance to full-time.
"In today's competitive job market, job seekers don't realize that there are so many telecommuting and part-time job opportunities," shared Sara Sutton Fell, FlexJobs CEO. "In fact, we have seen a 400% increase in telecommuting job listings in the last three years. What better way to say Happy Father's Day than to help dad land a job that offers a better work/life balance and more flexible time to spend with the kids."
Access to FlexJobs provides members with open positions and gives them the ability to post their resume for employers such as Citi, Forrester, DealBase,Trip Adviser and many more. In addition, FlexJobs staff researches and writes detailed descriptions of every company with listings on the site so job seekers can be certain it's a good fit and have access to unique information to land the job.
"One of the most rewarding aspects of my job is helping someone to find employment," added Fell. "As a result, we offer complete satisfaction and superior customer service to ensure a smooth job seeking experience."
FlexJobs gift certificates are available for one month ($14.95) three months ($29.95), and yearly ($49.95) subscriptions and can be purchased at http://www.FlexJobs.com/GiftCertificates. Every subscription includes a money-back guarantee.
About FlexJobs
FlexJobs is the leading online service for hand-screened and professional flexible, part-time, telecommuting, and freelance job listings. FlexJobs gives job-seekers an ad-free way to find legitimate jobs quickly, easily, and safely. A proud member of the Better Business Bureau, FlexJobs skilled research team provides quality job leads in over 50 career categories, ranging from entry-level to executive, freelance to full-time. FlexJobs is a green, carbon-balanced company which is leading the way to the future of work by promoting telecommuting and flexible jobs that allow people to enjoy work and life in environmentally sustainable ways.
To find out more about FlexJobs, visit http://www.FlexJobs.com.
###