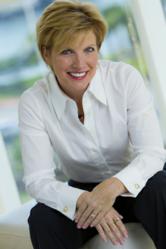 ...etiquette is really an expression of a person's awareness of others and how we behave says a lot about how we regard others.
Coral Gables, Florida (PRWEB) May 27, 2011
Robin Wells, president of robinFORD Marketing, a brand and image consulting business based for the past twelve years in Coral Gables, Florida, announces the establishment of Etiquette Manor, LLC, a business dedicated to teaching children, teens and adults alike the art and power of good manners. Etiquette Manor is located just above Shula's Restaurant at 6915 Red Road, Suite 217 in the Red Sunset Building in Coral Gables, to be officially opened June 20th.
"A big difference between the kind of training I am offering", says Mrs. Wells who is a Certified Etiquette trainer, by both the prestigious American School of Protocol in Atlanta, Georgia, and the Society of Certified Etiquette Trainers, and leads all the Etiquette Manor programs, "is that my focus, especially for children and teenagers, is the impact that the use of good manners has on other people. I worry less about the rote application of the 'rules', although our students will learn the proper ways to conduct themselves, but I care much more about the fundamentals behind etiquette. By that I mean that etiquette is really an expression of a person's awareness of others and how we behave says a lot about how we regard others. Holding a door or pulling out a chair for someone more senior than oneself says volumes about our respect for the other person, which then says a great deal about us. It makes the person who is kind and thoughtful a much more powerful person, an agent of 'good' in the world. It is this understanding that I try to impart to my students. As Dale Carnegie has said, 'There are four ways in which we contact the world. We are evaluated and classified by these four contacts, which are: what we do, how we look, what we say and how we say it.' Good etiquette can have a positive effect on each of these four key components of human interaction, and I think that is very powerful."
Etiquette Manor really came to being as the result of an experience Wells had not too long ago, in a high-end retail store. "I saw that children, on occasion, would handle expensive and fragile items without any apparent sense of responsibility or decorum. There was one young boy handling something that I knew was expensive and could be easily damaged if not treated with great care. I knelt down next to the boy and asked him politely a few simple questions that helped him understand how he would feel if someone came into his room and handled his things without having asked permission. He recognized the connection and he was able to make a good decision. He was actually pretty proud of himself for having the power to do the right thing. I realized that there was an opportunity to do something that would be very good for the community and especially for its children. I recognized the potential value of offering children the opportunity to learn about manners and Etiquette Manor was born."
Etiquette Manor begins its programs by teaching the meaning and history of manners and etiquette as practiced in North America. For children, the classes use fun and interactive games and tools, since, according to Wells, "...by understanding why and how manners came to be, children can make independent decisions to use their power, derived from good manners, to affect others for good. For adults, the same history is important but, instead of games, we use role-playing and other adult education techniques to ensure retention through application."
Wells states that understanding is most powerfully captured through application. For children, learning why they should do something instead of simply being told "just do it", and then applying what they have learned allows that lesson to stay with them for a lifetime. For adults, learning what to do and then practicing the skill implants the lesson best. We design our programs for children and adults differently but use the best techniques for each audience so that the lessons stay with our participants, giving them confidence, and power, for a lifetime.
"My premise", says Wells, "is that good manners and social skills make this a better world in which to live. They enhance communication and encourage kindness and respect among people. You, your child, or loved one will forever benefit from the power and grace that good manners bestow."
The programs offered by Etiquette Manor are available as either private and group classes for children, teens and/or adults. Students learn etiquette to help them not only be more comfortable in any social situation but also to be more aware of their surroundings. Consideration for others is the foundation for etiquette and the classes are designed to give students the tools to present themselves to their best advantage wherever they go. The topics include:
Meetings and introductions
Gift giving and receiving
Table manners
First impressions and self-confidence
Telephone etiquette and safety
Specialty class for bride and groom pre-wedding
Custom requests are taken for special occasions
For information regarding scheduling a private session or group class, contact Mrs. Robin Wells at etiquettemanor(at)gmail(dot)com or call the training center at 305-469-7822.
###