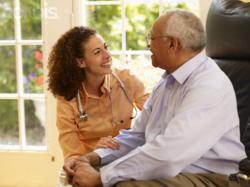 Cardiovascular disease is in my family and we will do everything we can to help people understand their risk of heart disease and stroke and more importantly reverse and prevent this disease
Calgary, Alberta (PRWEB) May 29, 2011
Calgary's Heart Fit Clinic, a private cardiac rehabilitation and heart attack and stroke prevention clinic, is providing essential steps people should be aware of to reverse and prevent cardiovascular disease.
Anyone can access these steps to reverse and prevent heart disease from the Heart Fit Clinic new website. This new website is interactive and can serve people even if they are away from the Heart Fit Clinics. The web connects us all and the Heart Fit Clinic is providing everyone information to prevent and reverse this disease that effects so many people.
"Cardiovascular disease is in my family and we will do everything we can to help people understand their risk of heart disease and stroke and more importantly reverse and prevent this disease," says founder and director of the Heart Fit Clinic, Diamond Fernandes. Fernandes' father had his first heart attack at the age of 38, and unfortunately had his uncle pass away at the young age of 42 from a massive heart attack. His passion resonates with all staff and patients of the Heart Fit Clinic and although it is a private clinic, he endeavours to make his programs financially accessible to all patients seeking treatment.
The Heart Fit Clinic is a cardiac rehabilitation Calgary clinic and in addition sees people who have had cardiovascular disease or at risk of cardiovascular disease.
###