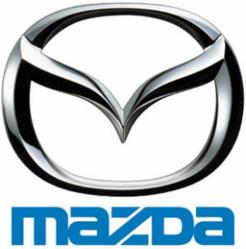 Joliet, IL (PRWEB) May 31, 2011
Bill Jacobs Mazda- the premier Mazda dealer in the Chicago area is very excited about the new Skyactiv technology from Mazda. The leading Mazda dealer in Joliet assures consumers that Mazda is the leader in the latest technology involving engines and fuel economy.
The SKYACTIV-G 1.3-liter gasoline engine will be the first of Mazda's new generation SKYACTIV technologies. These will be introduced on the market this year. Mazda unveiled their new engine at the Automotive Engineering Exposition that was held at the Pacifico Yokohama convention center near Tokyo, Japan.
Mazda has been working very hard on the new SKYACTIV technology engines and this is their next generation of engines. The line includes gasoline and diesel engines, transmissions and new bodies and chassis. All of these parts have improved dramatically and they make for a safer, more improved driving experience. They also improve the environmental impact of Mazda vehicles.
Some of the main features of the Mazda SKYACTIV-G 1.3 engine include:
● Highly efficient automobile gasoline engine and the world's first to achieve a compression ratio of 14.0:1
● Multi-hole injectors enable precise fuel injection control for ideal combustion
● 30 percent less mechanical friction, due to a narrower crankshaft, new roller followers and low-tension piston rings that also reduce oil consumption
● Various countermeasures to prevent knocking, including a cooled EGR system
● An updated version of Mazda's innovative idling stop system, i-stop, improves fuel economy by eight percent. It operates with a higher frequency, requires less fuel to restart, and achieves a smoother restart
● Mazda's first dual sequential valve timing system (dual S-VT with electronically-operated intake) in combination with the high compression ratio achieves an unconventional Miller cycle (extremely delayed closure of intake valves) that improves efficiency
● Compact combustion chambers have a longer stroke for better efficiency
● Piston cavities are specially designed to support ideal combustion
● A lightweight and highly rigid aluminum alloy engine block
To check out what else Mazda has to offer, Bill Jacobs Mazda has invited the public to stop in and see all the latest from Mazda. Bill Jacobs Mazda is located in Joliet, Illinois and is only a short drive from the city of Chicago.
###