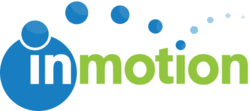 "We selected inMotion because we really felt like it was in tune with our need for a scalable solution and a tool that wouldn't require us to train our partners in how to submit reviews."
Research Triangle Park, NC (PRWEB) May 26, 2011
inMotionNow's Approval Workflow Solution has been selected by PANDORA, a manufacturer and global retailer of modern jewelry, to manage the new demand for creative content that has resulted from their explosive growth. By leveraging inMotion, the company is able to make short-turnaround placement deadlines in the markets of their local retailer partners – capitalizing on advertising opportunities they may otherwise have missed.
PANDORA distributes their contemporary, high-quality jewelry lines to thousands of partner retailers. To promote their products at these locations PANDORA creates co-op advertisements for the stores. These ads and printed materials need to be reviewed and approved by the store's management. Experiencing rapid growth over the last several years, PANDORA moved to establish a co-op advertising design team to meet spiking demand from their retail partners, and the team's design manager, Tim Slattery, was tasked with organizing and scaling the new department.
With jewelry demand being event-driven, PANDORA needed to minimize time-to-market for local advertisements, to ensure they could help retailers meet quick-turnaround deadlines. The solution PANDORA implemented had to be widely and quickly adopted by their retail partners with no training required.
"We selected inMotion because we really felt like it was in tune with our need for a scalable solution and a tool that wouldn't require us to train our partners in how to submit reviews," says Slattery. "Their team was dedicated to helping us maximize our efficiency and ensuring that reviewers were having a positive experience, which allowed us to focus on meeting the demands of our customers."
inMotionNow's Approval Workflow Solution allows PANDORA's retail partners to log into their personal online workspace and quickly access only the content relevant to their store. The solution's use of intuitive mark-up tools are critical, allowing store managers – with varying degrees of technical ability – to provide their feedback without needing to be trained on how to use the application. Additionally, easily customized workflow rules and automatic notifications ensures that PANDORA's advertisements quickly reach retailers and are efficiently moved through the production cycle with a minimum of staff involvement.
###