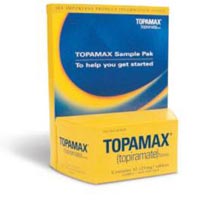 (PRWEB) May 26, 2011
The Consumer Justice Foundation, a free online resource that provides information to consumers regarding their legal rights with regards to protecting and enforcing them against large corporations, has provided a synopsis of a large-scale statistical analysis of the antiepileptic drug Topamax (topamax.com) and the potential Topamax side effects that could befall a child whose mother used an antiepileptic medication during the early stages of pregnancy.
The study, entitled "Newer-Generation Antiepileptic Drugs and the Risk of Major Birth Defects" (jama.ama-assn.org/content/305/19/1996.short) and published in the Journal of the American Medical Association, or JAMA, was performed by Danish researchers who tracked data on 800,000 births related to the study. Of those 800,000 expecting mothers, 1,532 took a second-generation antiepileptic medication and the results were compiled and compared to those expecting mothers who did not use this medication.
In addition, the ability to measure the effects of Topamax in women were extremely limited by this study, as only about 100 expectant mothers used Topamax during this period. Due to the extremely low numbers of women taking Topamax during this study, experts have been unable to come to a conclusion regarding birth defects possibly caused by the antiepileptic drug. Topamax has become a popular medication for treating the symptoms of epilepsy and migraines. Women taking Topamax should consult their doctor as to the dangers of birth defects when used in pregnancy, espically to treat migraine headaches.
The antiepileptic study did not include any use of the epilepsy medication known as Depakote, which is an anticonvulsant medication that has been available in the United States for nearly 30 years. Use of Depakote also leads to a high rate of birth defects in children whose mothers took this medication during the early stages of pregnancy according to other studies done specifically on Depakote (nejm.org/doi/full/10.1056/NEJMoa0907328).
Finally, the antiepileptic study findings were inconclusive when it came to comparing the number of children whose mothers had not used antiepileptic medication during pregnancy to those who had. Specifically, 2.4 percent of mothers who did not use one of these newer medications were born with birth defects, while 3.2 percent of mothers who had used such a medication suffered the same result.
Parents of children who were born with what they believe were Topamax side effects should still have their situation reviewed by an experienced Topamax attorney so that they can obtain a full understanding of their legal rights as they pertain to this issue. The Consumer Justice Foundation provides a connection to those Topamax lawyers who are available for help and guidance.
###