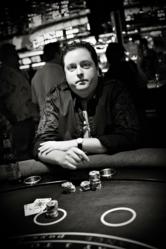 (PRWEB) May 27, 2011
Loan Shack, an online short term loan company, is now licensed to lend in 17 U.S. states with the addition of California this month. In addition to offering payday loans in California, Loan Shack provides fast and hassle-free loans in Colorado, Hawaii, Idaho, Kansas, Louisiana, Missouri, Nevada, New Mexico, North Dakota, Oklahoma, Rhode Island, South Dakota, Utah, Washington, Wisconsin, and Wyoming.
"Loan Shack is America's premier online payday lender," said Loan Shack CEO Chuck Brennan. "We bring the power of lending in 17 states directly to our customers. "Just fill out the online application and receive your cash advance as early as the next day. It's deposited directly in your bank account, so you don't have to worry about finding a place to cash a check. It's the simple, hassle-free and safe way to get a payday loan."
Loan Shack makes applying for a short-term cash advance easy. "And you have the comfort of working with a lender that is individually licensed in every state in which we operate," said Brennan. "That means we abide by the lending laws of the state in which you reside."
Many Loan Shack customers apply for short-term loans to cover unexpected expenses and avoid costly late fees until their next payday. In most cases, Loan Shack will approve and fund the loan directly into its customers' bank accounts within one or two business days. The company is also one of the few able to fund loans on Monday following online applications on Saturday and Sunday. "Don't let unexpected expenses derail you or cost more than they should," said Brennan. "Visit loanshack.com and bridge the gap between today and payday."
Loan Shack offers secure and confidential payday cash advances. Applicants simply fill out an online application and receive an approval confirmation via email within a few minutes. The secure and confidential loans are direct-deposited into the applicants' checking accounts as soon as the next business day. Loan Shack payday loans provide customers with a short-term cash advance until their next payday.
Loan Shack is a division of DLC Empire, which includes Dollar Loan Center, a brick & mortar company providing signature loans in Nevada, South Dakota and Utah.
###