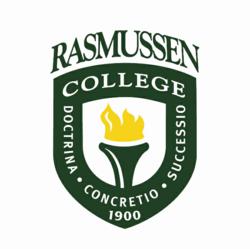 At Rasmussen College, we are committed to serving our communities, and Ed's work is a great example of our employees' dedication
Aurora, IL (PRWEB) May 26, 2011
The Aurora Hispanic Chamber of Commerce has appointed Ed Miranda, a board member of the AHCC and Professional Education Manager at Rasmussen College, to the role of Vice President of Marketing.
Miranda, who has 12 years of professional marketing experience and a bachelor's degree in Journalism from Northern Illinois University, is an Aurora resident and an Oswego High School graduate. He has sat on the AHCC board since 2010.
Founded in 1992, the AHCC is an organization that facilitates and promotes economic growth in the Latino community, working to create networking and professional development opportunities for its members and the Latino community at large.
Miranda served on the AHCC's marketing committee during its 2010 marquee event, Fiestas Patrias, which was a two-day music festival organized by the AHCC and the Aurora Hispanic Heritage Advisory Board. Roughly seven thousand people attended the downtown Aurora event, which featured local food vendors, international music groups, and a visit from Illinois Governor Pat Quinn.
In addition to his work with AHCC, Miranda works as a Professional Education Manager at the Rasmussen College Aurora, IL college campus, supporting educational growth for local businesses and their employees. Rasmussen College is a four-year institution of higher learning, combining innovation and support to create successful, career-focused degrees online and on campus.
"The Aurora Hispanic Chamber of Commerce is a valued partner of Rasmussen College, and we are proud of Ed's accomplishments and work with them to expand opportunities for the Hispanic community in Aurora," Rasmussen College Aurora Campus Director Susan Cheney said. "At Rasmussen College, we are committed to serving our communities, and Ed's work is a great example of our employees' dedication."
To read this press release in its entirety and others like it, please visit http://www.rasmussen.edu/press-release/2011-05-25/hispanic-heritage-council-appoints-ed-miranda/.
ABOUT RASMUSSEN COLLEGE:
Founded in 1900, Rasmussen College is a premier provider of educational experiences, dedicated to the growth and development of its students, employees, and the communities it serves. Accredited by the Higher Learning Commission, Rasmussen College offers Bachelor's and Associate's degrees in fields with the greatest occupation opportunities to more than 15,000 students both online and through its network of 21 campuses. By partnering with leading universities, Rasmussen offers opportunities to students beyond the Bachelor's level. The Rasmussen Partner Network gives students the opportunity to earn Master's and Doctoral degrees completely online, at their own convenience, from prominent universities around the country. To learn more about Rasmussen College, please visit Rasmussen.edu.
###