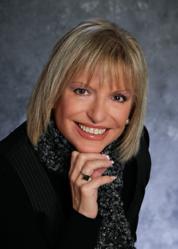 Troy, MI (PRWEB) May 26, 2011
Global LT President and Owner, Hortensia Albertini was recently named as a Finalist in the 2011 Ernst & Young Entrepreneur of the Year Michigan and Northwest Ohio region.
Ms. Albertini, a Cuban native and self taught language teacher, founded Global LT formerly, Langua Tutor, in 1979 with just a typewriter and an old filing cabinet. Global LT is recognized as a Minority owned business by the NMBDC and a Woman owned business by the WBENC. The last 32 years, Global LT has expanded its business to offer Language, Translation, Cultural Training and Expatriate Destination Services to corporations worldwide. She has expanded her living room start-up to a Global powerhouse with offices in the USA, London, Hong Kong and Frankfurt.
"I hold back tears, as this is such an honor for me. I have been so blessed in my journey, I have worked with amazing people and clients," says Hortensia Albertini. "Who would have known Global LT would grow to be such an amazing company? I did! It was my passion, my love, my life! This honor tells me that the American Dream can be attained and recognized, and I can't thank everyone who supported me in this journey. Being nominated as a Finalist by E&Y is another privilege I will hold dear to me."
Ms. Albertini is among a group of outstanding entrepreneurs selected by an independent judging panel made up of previous winners of the award, leading CEOs, private capital investors and other regional business leaders. Winners will be revealed at a gala on June 9th at the MGM Grand Casino in Detroit Michigan.
The Ernst & Young Entrepreneur Of The Year 2011 Midwest finalists are:

Hortensia Albertini – Global LT (Troy, Michigan)
Thomas Amato – Metaldyne (Plymouth, Michigan)
Rumia Ambrose-Burbank – Vendor Managed Solutions Inc. (Troy, Michigan)
Matthew Aston – Ground Penetrating Radar Systems, Inc. (Toledo, Ohio)
Dan Behm – Open Systems Technologies (Grand Rapids, Michigan)
John Bower – The Bower Companies (Troy, Michigan)
Michael Brillati – Salus Group (Sterling Heights, Michigan)
Steve Burke – Airman, Inc. (Wixom, Michigan)
Fred Calero – EnovateIT (Canton, Michigan)
Matt Carpenter – Olga's Kitchen, Inc. (Troy, Michigan)
Robert DePierre – Henniges Automotive (Farmington Hills, Michigan)
Terry Duperon – Duperon Corporation (Saginaw, Michigan)
Carl Erickson – Atomic Object (Grand Rapids, Michigan)
Craig Erlich – pulse220 (Southfield, Michigan)
Larry Freed – ForeSee Results (Ann Arbor, Michigan)
Daniel Gizaw – Danotek Motion Technologies (Canton, Michigan)
Paul Glantz – Emagine Entertainment, Inc. (Troy, Michigan)
Douglas Grimm – Grede Holdings LLC (Southfield, Michigan)
Donald Hicks – LLamasoft (Ann Arbor, Michigan)
John Hwang – Mutually Human Software (Grand Rapids, Michigan)
Duane Jones – D2 Abatement, Inc. (Sterling Heights, Michigan)
Kimberly Kaplan – K-Limited Carrier, Ltd. (Toledo, Ohio)
Alan Kaufman – HW Kaufman Financial Group (Farmington Hills, Michigan)
Bridget Lorenz Lemberg – Forensic Fluids Laboratories Inc. (Kalamazoo, Michigan)
Paul Mastronardi – Mastronardi Produce Limited (Livonia, Michigan)
Joel Mueller – MacUpdate (Kalamazoo, Michigan)
Michael Nevins – Full Spectrum Solutions (Jackson, Michigan)
Brad Oleshansky – Big Communications (Ferndale, Michigan)
Nagesh Palakurthi – Angstrom Holdings LLC (Taylor, Michigan)
Mark Petroff – Marketing Associates LLC (Detroit, Michigan)
Jeffery Prough – Critical Signal Technologies, Inc. (Farmington Hills, Michigan)
John Pruitt – Randall Industries Inc. dba Detroit Radiator Corp. (Romulus, Michigan)
Kevin Schnieders – Educational Data Systems, Inc. (Dearborn, Michigan)
Russell Schoenherr – FloraCraft Corporation (Ludington, Michigan)
Alan Schultz – Valassis (Livonia, Michigan)
Mary Shapton – Reagan Marketing & Design, LLC (Grand Rapids, Michigan)
Jake Sigal – Livio Radio (Ferndale, Michigan)
Rich Stanbaugh – ANX (Southfield, Michigan)
Mark Symonds – Plex Systems, Inc. (Auburn Hills, Michigan)
Vince Thomas – Billhighway (Troy, Michigan)
Joanne Ulnick – Ducker Worldwide (Troy, Michigan)
Global LT:
Founded in 1979, Global LT is headquartered in Troy, Michigan. Global LT is a world renowned provider of language training, cultural training, translations and expatriate destination services with representatives in Boston, Los Angeles, Phoenix, Pittsburgh, Raleigh, Hong Kong, Frankfurt, London, and Shanghai. Global LT is a member of the National Minority Business Development Council (NMBDC), The Association of Language Companies (ALCUS), American Translators Association (ATA) and the Women's Business Enterprise National Council (WBENC). To learn more visit http://www.Global-LT.com for more information or call + 1.888.645.588. Follow us at http://www.Twitter.com/GlobalLTUSA or [http://www.facebook.com/GlobalLT
###