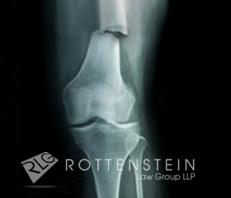 New York, NY (PRWEB) May 30, 2011
By order dated May 23, 2011, the United States Panel on Multidistrict Litigation in case number MDL 2243 (In Re: Fosamax (Alendronate Sodium) Products Liability Litigation (No. II)) ordered that 36 actions against defendant Merck Sharp & Dohme Corp. (formerly known as Merck & Co.), pending in eight federal districts, be consolidated in the United States District Court for the District of New Jersey and, if possible, assigned there to United States District Judge Garrett E. Brown, Jr.
The Panel wrote in its order: "We are persuaded that the District of New Jersey is an appropriate transferee forum for this litigation given the number of cases pending there and the length of time some of those actions have been pending. The headquarters, witnesses and documents of the common defendant, Merck, are located within the District of New Jersey, and nearly two-thirds of the pending actions are already in this district before a single judge. In addition, the federal courthouse in Trenton, New Jersey, is relatively close to the state court in Atlantic City, New Jersey, where hundreds of related cases are pending. Centralization in this district could facilitate coordination between the federal and state courts. Centralization in this district also permits the Panel to assign the litigation to an experienced transferee judge who is already presiding over 27 actions in the District of Jersey."
Multidistrict Litigation is a mechanism that allows the pretrial procedures of a number of similar cases to be consolidated before a single judge, with the intended results of avoiding inconsistent rulings and discovery and conserving the resources of the parties involved. Product liability cases are often good candidates for MDL because they involve a large number of plaintiffs similarly injured by a particular product.
The Rottenstein Law Group urges anyone whose friend or relative has been prescribed Fosamax or another osteoporosis drug to reach out to that person and recommend that he or she consult a physician immediately and then speak to a qualified personal injury lawyer. The Rottenstein Law Group maintains a Fosamax Fracture Lawsuit Information Center at http://www.fosamaxfemurfracturelawsuit.com. The site has features that allow for easy sharing, including links for automatic posting on Facebook and Twitter, specifically to enable visitors to spread the word about the dangers of Fosamax.
About THE ROTTENSTEIN LAW GROUP
The Rottenstein Law Group is a New York-based law firm that represents clients in mass tort actions. The firm was founded by Rochelle Rottenstein, who has more than two decades of experience as a lawyer, to represent clients in consumer product injury, mass tort, and class action lawsuits in a compassionate manner. http://www.rotlaw.com
Contact:
The Rottenstein Law Group, LLP
Rochelle Rottenstein, Esq.
1259 Veeder Drive
Hewlett NY 11557
(212) 933-9500 (office phone)
(212) 933-9980 (facsimile)
rochelle(at)rotlaw(dot)com
http://www.rotlaw.com
# # #