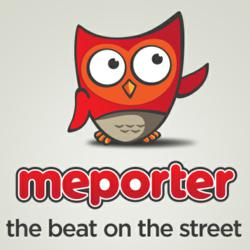 The Vans Warped Tour is very excited to partner with Meporter for the 2011 summer season.
Arlington, VA (PRWEB) May 31, 2011
Meporter, the first local mobile newsdesk for professional and citizen journalists, has been selected as a featured app for Vans Warped Tour, Rockstar Mayhem Festival, and Willie Nelson's Country Throwdown Tour. Meporter has created unique "press passes" for each event, which attendees can obtain by using their smart phones to meport event news. Vans Warped Tour and Meporter have been working together personally to develop these badges and promote them on the corresponding sites and promotional materials.
"The Vans Warped Tour is very excited to partner with Meporter for the 2011 summer season," says Allison Skiff, Vans Warped Tour Sponsorship and Marketing. "We feel Meporter will be a great additional source for fans to stay in touch with all of the latest news at the 2011 Vans Warped Tour in their communities."
The 2011 Vans Warped Tour runs from June 25 to August 14, Rockstar Mayhem Festival from July 9 to August 15, and Willie Nelson's Country Throwdown Tour from May 27 to July 4. Artists for these events include Disturbed, Megadeth, Godsmack, The Devil Wears Prada, Against Me!, Gym Class Heroes, Reliant K, Jamey Johnson and country music legend Willie Nelson. Attendees at these events can earn Meporter press passes by meporting about the events using text, photos, and videos, and they can exchange these press passes for prizes. These Meporter press passes will no longer be available after the events have ended.
"Meporter lets the fans report what they feel is the news: whether it is a band's set list or an epic guitar solo on stage," says Andy Leff, CEO of Meporter. "We like to reward our Meporters whenever we can, and giving prizes away at these events is a great way to do so."
Meporter was a featured app at the 2011 Techcrunch Disrupt conference, and was recently interviewed by the New York Times online. For a limited time, Meporter is currently offering Meporter press passes at select events and businesses worldwide at no cost. To find out more about the Vans Warped Tour or other events' press passes, or how your company or event can obtain a Meporter press pass, visit http://www.Meporter.com.
About Meporter: Founded in 2010 by Andy Leff, Meporter is a location-based news app that enables you to write, photograph and video your local news as it breaks. With Meporter you can post and distribute news live and on location, all from your mobile phone. Capture your local news, share it with friends, and let other eyewitnesses post news updates on your headlines. Meporter lets YOU report the news. For more information about Meporter, visit http://www.meporter.com.
###