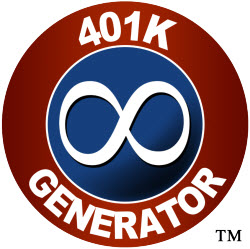 "The mutual fund analyzer is not simply a door opener, this is a kick the door down opener.
Dean Vagnozzi
Finacial Advisor
(PRWEB) May 27, 2011
The Painful truth confronting the majority of Americans today is they do not have a risk management strategy in place for their retirement and as a result, many simply don't know what retirement will look like or if it is possible at all. Retirement for most of us used to be composed of three legs, social security, private pensions and 401Ks. Unfortunately, pensions have been eliminated by the majority of corporations, social security is vary unsecured, that leaves 401Ks to be the foundation of retirement. The American Wealth Investing Institute and its 401K Generator has the perfect educational tool that can change the course of peoples 401Ks.
Americans can no longer subscribe to the buy, hold and pray mentality that currently dominates 401K investing. There are no dress rehearsals when it comes to retirement, it has to be right the first time to have a fighting chance at a decent retirement. This is where the 401K Generator steps in.
The American Wealth Investing Institute (AWII) officially launched 401K Generator last month. A Mutual Fund Analyzer tool that uses a simple educational risk management strategy based on a proprietary SPX (S&P 500 Index) signal. Subscribers to this educational tool, get to choose for themselves what mutual funds to buy or sell with their 401K, IRA or other Retirement accounts.
Developed by Darrell Martin, CEO and Founder of the American Wealth Investing Institute. This one-of-its-kind educational tool, anticipates market trends based on how investors are likely to react to market conditions. Using seasonal, fundamental, technical and statistical data, it analyzes each fund's performance versus the market and against each other. The Analyzer has a database of over 20,000 companies and their 401K plans within the Continental United States. In addition, it monitors and sorts through over 23,000 Mutual Funds, Stocks and ETF's in a matter of seconds.
To watch a short demo and to get more information go to our 401KGenerator video
The American Wealth Investing Institute (AWII) is launching its Nationwide Wholesaler distribution program this month. AWII is currently recruiting sales representatives to sell its product and educate financial professionals on how this simple educational tool can help agents generate leads, appointments, referrals and revenue during this struggling economy. For the first time, there is an educational tool that can invest 401Ks in the best performing Mutual Funds and create a risk management plan for when the next market crash occurs
According to Rich DePaolo, President of the American Wealth Investing Institute, "we have created a business in a box, subscribers can realistically generate over $500,000 per year in revenues with less that 1% in operational costs". The subscriptions includes; Resell rights for up to 1,000 users, Private label website, The Mutual Fund Analyzer, The Premium Analyzer and the 401K Generator back office with over 20 online training video modules and marketing materials i.e. flyers, Power Point Presentations, user agreements and more. More details on our business in a box
Kevin N, a financial advisor in Southlake Texas and one of the first 401K Generator subscribers had this to say about the product. "Our close ratio is somewhere around 85-90% [with the 401k Generator]. We have been using this for about 6 months….I will tell you it is the absolute most powerful tool you will have in your practice….You will have access to everybody in the world of employees….There are 49 Million American 401(k) holders today…Our close ratio is somewhere around 85% to 90%….Whether it is inside their 401(k), outside their 401(k)…or in their IRA Account…If you have clients with a college savings account you've got to get them into this!"
Also, according to Joseph B. the holder of an American Airlines Retirement account:
"As of October 6th, 2010, my account value was $291,528.77. I transferred my AMR 401K funds from the EZ Tracker (that's what most pilots use now), to the Mutual Fund Analyzer on Oct 6th. Just 19 days later the account value was $301,045.59
A 10% return in only 19 Days! As of January 1st 2011 my "account value was $333,000, that's a 14% return in less than 3 months!"
The institute has also begun partnering with IMO's and FMO's (Independent and Field Marketing Organizations) who will roll out the 401K Generator to their platform of financial professionals. Steve Z. who is the authorized representative for one of our first IMOs to take on the product had this to say, "Now that we can offer a product to our agents that can literally change the course of their business and help their clients with their 401Ks, I feel that we are finally a complete one stop shop!"
The 401K Generator will make its debut exhibit at the Million Dollar Round Table Conference in Atlanta next month on June 6th and 7th.
###