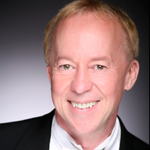 "This work is inspired by the writings of Henry David Thoreau and speaks to
the enormous spirit it took for men and women to venture West to discover this great country, not ever knowing what lay ahead for them", says Hayes.
Kansas City, MO (PRWEB) May 26, 2011
Mark Hayes is a remarkably creative person living a quiet life in Kansas City, although he celebrates an international audience and a performance history that would amaze most people and be coveted by his peers. He's a music composer, arranger, concert pianist, record producer and conductor with a library of work compiled over the past 34 years of more than 750 original published compositions and arrangements.
Hayes' music can be found in the music libraries of the finest churches and universities in the country, and he is in increasing demand for choral clinics and concerts both domestically and internationally. In 2010 he published a listening CD of his original instrumental and vocal songs, entitled "All Is Well" and has arranged and composed the music for the historical drama, "Civil War Voices", by James R. Harris.
The musical, "Civil War Voices" tells the compelling and passionately true stories of five individuals who lived through the conflict, using their actual words from diaries, letters and other writings. The combination of the stories, the beautifully composed music by Hayes, and the passion of the times delivers an emotional "wallop" that is hard to describe unless experienced. "Civil War Voices" received 6 awards, including "Best Musical", from the 2010 Midtown International Theatre Festival in New York and is touring the country this year in commemoration of the 150th anniversary of the outbreak of the Civil War.
This holiday weekend, at 2:00 PM on Sunday, May 29th, Hayes will be performing at Lincoln Center as a guest conductor for Distinguished Concerts International New York, presenting the world premiere of his work for chorus, orchestra and narrator, entitled "The American Spirit".
"This work is inspired by the writings of Henry David Thoreau and speaks to
the enormous spirit it took for men and women to venture West to discover this great country, not ever knowing what lay ahead for them", says Hayes. "I hope the audience will leave inspired and uplifted by the performance and the message it portrays."
Hayes first began playing the piano for church at age 13 and was influenced during his formative years by the recordings of classical orchestral music and songs from the Great American Songbook. In fact, his favorite ballad is the classic song, "The Nearness of You", written in 1938 by Hoagy Carmichael.
In college, he earned a Bachelor of Music degree in piano performance, magna cum laude from Baylor University and after a short time working for a music publishing company, began his free-lance career writing, performing and producing choral, piano and orchestral music.
The first song Hayes ever arranged was "Angels We Have Heard On High" for a Christmas concert at Baylor University. Hayes says, "I expended so much energy writing that first arrangement that I thought I had exhausted all my creativity in one arrangement and would never have anything more to say musically. Little did I know that was just the beginning..."
"There are very few church and/or school choirs in the US and beyond who have not done one or more compositions or arrangements by Mark Hayes," said Bob Burroughs of Creator Magazine. "His pen flows with grace, musicianship, and perfection…He has the skills to write brilliant keyboard materials that 'fit the fingers'…"
This weekend represents Hayes' fourth major concert in New York over the past few years. He first conducted his "Te Deum" and "Magnificat" at Carnegie Hall in 2007, with additional performances in 2008 & 2009. He has conducted the Community and Church Honor Choir at the 2008 MCDA Convention and at the SWACDA Regional Convention in 2010, featuring his "Gloria".
Hayes' 2011 – 2012 schedule will take him around the world, performing in six countries, on six different continents, including Castle Hill, Australia and Vancouver, British Columbia in August; Cape Town, South Africa in October; Recife, Brazil in December; Seoul, South Korea in January and Syros, Greece in July, along with numerous venues in states across America during the course of the year.
For more information about Distinguished Concerts International New York or ticket information at Avery Fisher Hall at Lincoln Center visit http://www.dciny.org/2011-season or call 212-721-6500. Avery Fisher Hall Box Office is located at 10 Lincoln Center Plaza at Columbus & 65th Street.
Mark Hayes Productions has been creating beautiful music for the world since 1980.
For more information about Mark Hayes, his music, products, or concerts, please visit http://www.markhayes.com. You may friend him on Facebook at http://www.facebook.com/profile.php?id=502023913
###