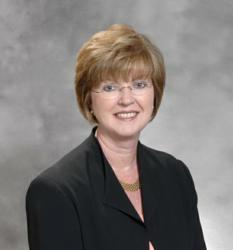 "Penn Mutual is proud to gift The American College with funding to help soldiers launch careers in the life insurance industry," said Eileen McDonnell, President and CEO.
Horsham, PA (PRWEB) May 26, 2011
The Penn Mutual Life Insurance Company with a more than 164-year-old history of serving veterans and their families today announced an unprecedented $2.5 million gift over five years to build the nation's first Center for Veterans Affairs at The American College, a non-profit school that specializes in the insurance industry.
"Penn Mutual is proud to gift The American College with funding to help soldiers --including veterans and active duty members and reservists returning from military service--launch careers in the life insurance industry," said Eileen McDonnell, President and Chief Executive Officer of Penn Mutual. "Clearly there is tremendous need to help these men and women find rewarding opportunities in civilian life. This Center is both a natural extension of our company's purpose and that of our soldiers. Protecting others and helping them realize all of life's possibilities is what we do."
According to the U.S. Department of Labor, veterans face steeper unemployment rates than the rest of the country. Their report, Employment Situation Summary, produced by the Bureau of Labor Statistics in February 2011, indicated that while the national unemployment rate was at 9%, the unemployment rate among veterans was found to be 15.2%.
Allen C. McLellan, CLU®, ChFC®, Associate Dean of The College and a retired Air Force Lt. Colonel says, "Things may get worse before they get better. The unemployment rate among veterans is expected to increase as more soldiers return home from overseas missions in the Middle East. But thanks to Penn Mutual, The American College will have the resources it needs to reach out to the heroic men and women of the U.S. armed forces and offer them their next career of significance. Their hard works, dedication, focus, and ability to succeed in the face of seemingly insurmountable odds is exactly what the financial services industry needs during these challenging economic times."
The Center will work with a special panel of existing and retired military leaders and insurance industry recruiters to create a "Mission Roadmap" for soldiers who are interested in becoming insurance agents and financial advisors. It is anticipated that the first soldiers graduating from The College with these designations will be within two years.
About The Penn Mutual Life Insurance Company
Since 1847, Penn Mutual has been driven by our noble purpose to create a world of possibilities. At the heart of this purpose is the belief that life insurance is the most protective, responsible and rewarding action a person can take, and is central to a sound financial plan. The company is committed to helping families and small businesses unlock life's possibilities through life insurance and annuity solutions. This is accomplished through a national network of financial professionals, who help clients make great things possible. Penn Mutual supports its field representatives with brokerage services through Hornor, Townsend & Kent, Inc., Registered Investment Advisor and wholly owned subsidiary. Member FINRA/SIPC. Visit Penn Mutual on the Internet at http://www.pennmutual.com
©2011 The Penn Mutual Life Insurance Company, 600 Dresher Road, Horsham, PA 19044
About The American College
The American College is the nation's largest non-profit educational institution devoted to financial services. Holding the highest level of academic accreditation, The College has served as a valued business partner to banks, brokerage firms, insurance companies and others for over 84 years. The American College's faculty represents some of the financial services industry's foremost thought leaders. For more information, visit TheAmericanCollege.edu.
Contact:
Barbara Parassio
Karma
(215) 790-7813
barbara(at)karmaverse(dot)com
Keith Bratz
Penn Mutual
(215) 956-7907
bratz.keith(at)pennmutual(dot)com
A1JC-0523-06
###