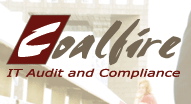 Louisville, CO (PRWEB) May 26, 2011
As part of its national expansion efforts, Coalfire Systems, a fast-growing, independent IT Audit and Compliance firm, has appointed Kurt Hagerman as the managing director of the company's Southwest region and its Dallas office. In addition, the company has also hired Rick Link as an IT audit director, Adam Bush as a senior auditor, and Justin Baker as a regional sales manager. The company already serves more than 60 clients in the region and expects that number to grow rapidly.
Formerly based in Seattle, Kurt Hagerman has been leading Coalfire's PCI practice since 2008. During his 18 years in information technology, Hagerman has earned CISSP, CISA and PCI QSA certifications and has led more than 100 IT assessments and other governance risk and compliance programs.
"One of my top priorities is to attract world-class talent and grow Coalfire's leadership team," Coalfire CEO and Senior Security Strategist Rick Dakin said. "Kurt will play a critical role in leading Coalfire into the future. His promotion reflects his ability to think strategically and the respect he has earned from his clients, many of whom are in the Southwest."
Key Southwest region clients include Alon Brands, Buc-ee's, CEC Enterprises, CAP Software, ConocoPhillips, Data Delivery Services, Heartland Automotive Services, Heartland Payment Systems, Netspend, The Pinnacle Corporation, Radiant Systems, the State of Oklahoma, and the University of Houston. Hagerman will lead Coalfire's efforts to develop new relationships and help its clients understand IT risks and manage compliance to industry-appropriate requirements.
Hagerman noted, "Several recent high-profile security breaches have brought a new awareness of PCI compliance. Organizations need to know their risks and put appropriate controls and in place to manage those risks. At Coalfire, we are proud to be known as trusted, independent advisors on those controls."
As part of its Dallas efforts, Coalfire recently partnered with the Dallas chapter of the FBI's InfraGard program to sponsor a Cyber Defense Summit. More than 300 people attended the conference, including many Dallas-area technology leaders and members of the U.S. Secret Service.
About Coalfire
Coalfire is a leading, independent IT Audit and Compliance firm that provides information technology (IT) audit, security assessment and IT compliance management solutions. The company has grown rapidly since being founded in 2001 and now completes more than 1,000 projects annually in retail, financial services, healthcare, government and utilities. Coalfire has developed a new generation of technology-enabled IT Compliance Management Tools under the Navis brand. These tools enable Coalfire to efficiently deliver governance, risk and compliance (GRC) services and keep pace with rapidly changing regulations and best practices. Coalfire's solutions are adapted to requirements under emerging data privacy legislation, including the PCI Data Security Standard, Gramm-Leach-Bliley Act, HIPAA/HITECH, NERC CIP, Sarbanes-Oxley and FISMA. For more information, please visit http://www.coalfiresystems.com.
###